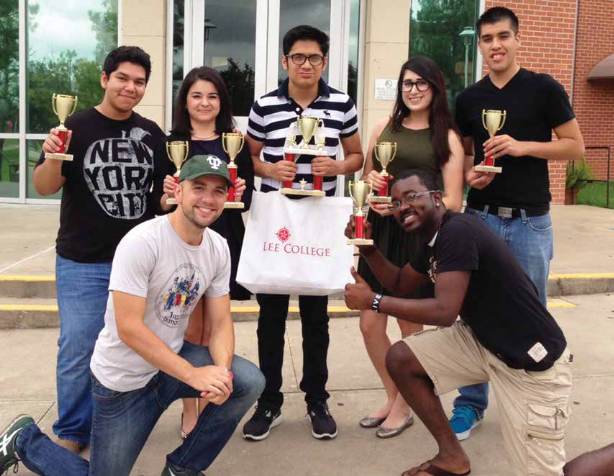 TAMIU students are raising their voices…and may
be some of the future's top orators. This year, the TAMIU
Forensics Forum team made an impressive showing at
the Lee College Kickoff Classic Tournament, earning a
Third Place Sweepstakes Award.
Hosted in Baytown by Lee College, the three-day
competition featured major universities from Arkansas,
Amanda Rodríguez, who earned First Place in Novice
Speaking, led the TAMIU team. Teammates Leslie
Cortez placed Third and Alberto Soliz placed as Fifth
Speaker. Both Rodríguez and Cortez were Tournament
Other team members were Michael Guantos and
Oscar Cortez. As a team, TAMIU's Forensic Forum
outplaced Stephen F. Austin State University and College
of the Mainland, both of Texas.
Forum president Rodríguez said she was pleased
with the team's performance. "I'm really happy with
the performance of my teammates…their continued
development, coupled with their competitive successes
against some of the top programs in the country, is a
positive sign of our success," Rodríguez said. The group
is advised by TAMIU instructor Joquina Reed.
Forensics Raises
Voice at TAMIU
12
I'm really happy with
the performance of my
teammates…their continued
development, coupled with their
competitive successes against some
of the top programs in the country,
is a positive sign of our success,
Amanda Rodríguez
Follow them at