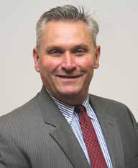 national and international levels.
Academically in 2013-14, TAMIU placed
77 student-athletes among the elite Division 2
Athletics Directors Association (D2ADA) Academic
Achievement Award recipients, honoring TAMIU with
the 15th-highest total of honorees. The Dustdevils
total of honorees also tops the South Central Region
– including member schools from the Heartland
Conference, Lone Star Conference and Rocky
Mountain Athletic Conference.
Athletically, the Dustdevils soared to several
peaks of competition. Women's basketball saw senior
Malika Jackson named to the Women's Basketball
Coaches Association 2014 Division II All-America
Team, while head coach Michelle Bento-Jackson was
named Heartland Coach of the Year. The Dustdevils
earned a national top-25 ranking en route to the
program's first conference championship and NCAA
Men's basketball won its third Heartland
championship for an automatic bid into the NCAA
Cross country saw local-product and freshman
Rebekah Hernandez surge to unprecedented
achievement by setting the University's single-race
time in a 5,000-meter event. She won the program's
first Heartland Conference Runner of the Year and
Freshman of the Year honors as a first-team All-
Baseball saw junior catcher Alex McKeon drafted
by the then-world champion Boston Red Sox while
Dustdevil Exemplary Student-Athletes Continue March to Championships
Men's Basketball vs. St. Mary's University
Lubbock Christian University
Lubbock Christian University
Softball vs. St. Mary's University
UPCOMINGHOME GAMES
junior shortstop Alvaro Rendón signed as an undrafted
free agent with the Arizona Diamondbacks.
Men's soccer won its third Heartland
championship in four years in 2013 and qualified
for the inaugural conference tournament in 2014;
women's soccer qualified for its second conference
tournament in three years; and softball made its sixth
consecutive postseason appearance in 2014.
Director of Athletics Griz Zimmermann and
men's golfer Stevie Martínez were named to the
NCAA's elite Division II Management Council and
Student-Athlete Advisory Committee as national
representatives. The Department of Athletics won the
Heartland Conference's Division II Award of Excellence
for community service in partnership with Volunteers
Serving the Need on Patriots Day.
Across all 11 programs, your Dustdevils garnered
39 postseason honors ranging from All-Conference to
All-South Central Region to All-America recognitions.
"The reformed Dusty offers
unmistakable tributes to the past
while progressively projecting
into the future of TAMIU's
championship tradition,"
Griz Zimmermann