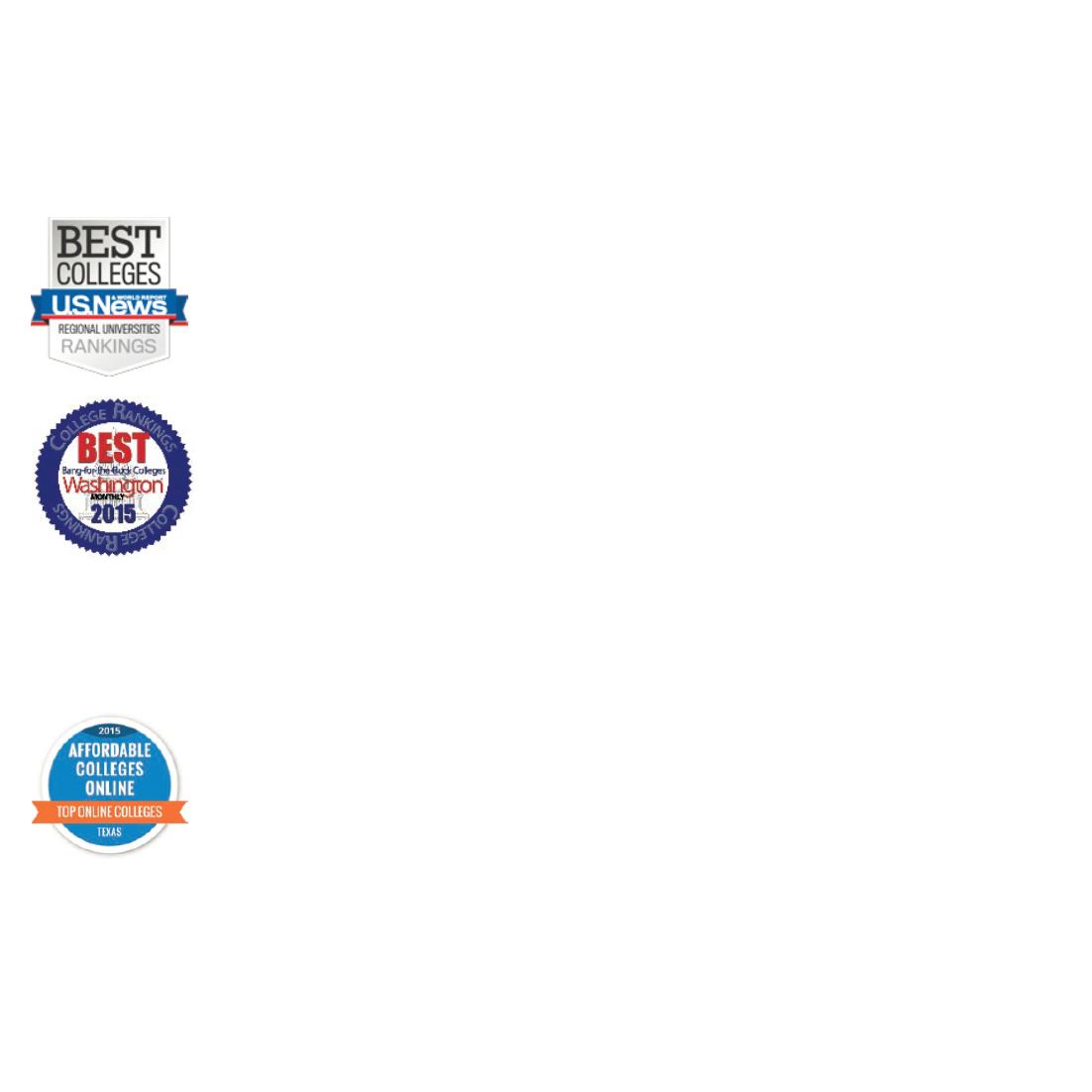 2015 has been a year filled with accolades for Texas A&M International University. With state-wide, national and
international acclaim,TAMIU is no longer the border's best-kept secret.
So, let's take a look at TAMIU…by the numbers!
U.S. News &World Report
No. 1
Colleges with Highest Hispanic
Washington Monthly Magazine
4th
Buck" among Southern Universities.
Money Magazine
5th
Tuition, grading us "A" for Value Added.
• U.S. Department of Education ranks
6th
• Top Education Degrees ranks TAMIU the
6th
Affordable Online Master's in Curriculum and Instruction
The Chronicle of Higher Education
8th
among the nation's fastest-growing Public Masters
• TAMIU has been ranked the State's
9th
Affordable Online College by Affordable Colleges
Online (AC Online) in its research of not-for-profit Texas
universities and colleges that offer online programs.
• The MBA program in Business ranked
No. 18
among the Top 50 Most Affordable MBAs 2014 category.
No. 21
in Texas by Niche, a ranking based on academics and
student feedback.TAMIU was the highest ranked of The
Texas A&M University System campuses and outranked
the University of Texas at San Antonio and University of
the IncarnateWord with its academic ranking.
No. 31
Online Master's Degrees in Public Administration 2015