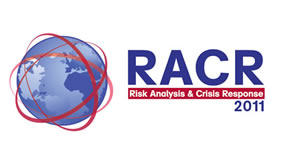 Conference Overview | Keynote Speakers | Call for Papers | Topics
Conference Agenda | Location | Accommodations
Registration Information | Exhibitors | Expo | Sponsors | Organization | FAQ | Contact Us
Expo
The Exhibit will take place at two separate locations. The first location will be on TAMIU grounds where agencies and vendors will be able to provide information to our conference participants. The second location will be at the Laredo International Fire/ Law Enforcement Training Center where we encourage live demonstrations of hardware or tactical displays.
Exhibitors Attending:
Coming Soon!
Contact Information(for Exhibits only)
Kimberly Martin del Campo
Phone: 956-326-2765
E-mail: Kimberly.mc@tamiu.edu
Binational Center
5201 University Boulevard, Pellegrino Hall 301
Laredo, TX 78041
Tel. 956.326.3068 - Fax 956.326.2838
Email:binationalcenter@tamiu.edu
Office Hours: Mon - Fri, 8 am - 5 pm.