The D.D. Hachar Honors Program
Testimonials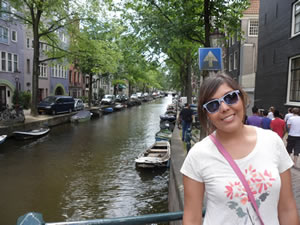 Montserrat Vargas D.D. Hachar Honors Program--Class of 2008
Summer 2011 I had the opportunity to study abroad in the Netherlands. Arnhem Business School sponsors the summer program titled "Doing Business in Europe." In this program we became acquainted with the Dutch culture and European business policies and practices that are taught by a diverse group of Dutch professors. We worked on a case study that focused on the Hub systems of Flora Holland; the largest flower auction in the world. We visited the company's main operation site and warehouses in Aalsmeer. We interacted and presented our results to a company executive. We also played a Business Management Game that involved making executive decisions using our business knowledge, intercultural skills, and professional aptitude in order to make our company succeed in all areas of operation.
After the program I traveled around Europe enjoying the culture, traditions, and the different cuisines. Studying abroad is one of the best experiences a student can have; being out of your comfort zone and learning to adapt to a new environment. Essentially, it shapes your perspective on your long term career and personal goals.
---
Liz A. Sandoval
D.D. Hachar Honors Program—Class of 2002
The D.D. Hachar Honors Program has enabled me to obtain the most from my college experience at Texas A&M International University. Dr. Carlos Cuellar's commitment to his students is unsurpassed by anyone that I have encountered in my academic career. His interest in our well roundedness through higher academic curriculum, school trips, and gatherings to bond with other scholars has definitely had a positive impact in my personal experience.
This program has also introduced me to HACU's National Internship Program, and it has been the most rewarding experience that I have had thus far in my college years. This experience enabled me to grow as a professional as well as an individual. Having had the opportunity to leave home for the summer and move on to a great city like Washington D.C., has allowed me to explore my capacity in the workforce by working in a federal agency such as the Department of Transportation. This enriching experience in the workplace was also complimented by the many friends that I made through this Hispanic internship program.
I am very grateful and proud to see that our program is growing everyday with wonderful and dedicated individuals that support academic enrichment and everything that this entails.
---
Cecilia Ramirez D.D. Hachar Honors Program - Class 2001

As a graduate of the Texas A & M International University (TAMIU) D.D. Hachar Honors Program, I feel proud of the fact that I am a prepared person out on the field of education. It was a privilege being an Honors student at TAMIU. Aside of the monetary assistance the program has given me, I feel that the honors courses have prepared me towards the rigorous work that the masters program entails. While being in the Honors Program I felt like I was part of a big family. Dr. Cuellar and Mrs. Laurel were always there to help me accomplish my goals.
I am currently a 1st grade teacher at J.A. Kawas Elementary School currently pursuing a Master's degree in Educational Administration. Thanks to the D.D. Hachar Honors Program for making dreams become realities.
---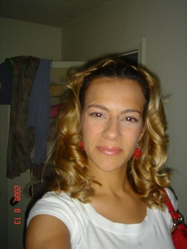 Rebecca Buckley
D.D. Hachar Honors Program—Class of 2000
I am honored to have been a part of the TAMIU D.D. Hachar Honors Program. From the very start, I always felt welcome. It is a difficult decision to choose where to receive your college education, and I knew I made the right choice when I chose Texas A&M International University. Family is and has always been very important to me and I felt at home at TAMIU. The Honors Program is a four-year scholarship with two Honors classes each semester. It is no easy task but absolutely worth it.
I had the pleasure or playing chess with Dr. Charles Jennett, President of the University at the time (he won), and having wonderful conversations with President Ray Keck, Jr. There has always been great support from them and it is not many universities where you can say you not only know the president of the university but you saw him for lunch. Dr. Keck has always been extremely supportive.
Dr. Carlos Cuellar's History classes were amazing; anyone who has taken him remembers the historical music blazing in the morning as you walk through the room. He bent over backwards to help me to fulfill my dream. he guided me through college and helped me with opportunities for internships in my field.
Dr. Julio Madrigal, Dr. Mott, Dr. Quintana, Mr. Daniels, Dr. Mandal, and Dr. Garcia-Rios were also monumental in helping to get where I am today as well. TAMIU is family. They support you and challenge you to shoot for your dreams.
After I graduated, I became certified to teach 8-12 Composite Science. I had the pleasure of working at Early College High School at TAMIU. I am currently going to veterinary school at Texas A&M College Station.
Texas A&M International University is a very special place with very special place with very special people and I am truly blessed to have been a part of it.
Congratulations TAMIU D.D. Hachar Honors Program on you 10th year anniversary!
---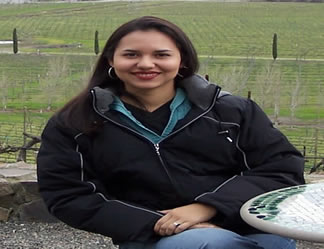 Erika Tennille Tijerina
D.D. Hachar Honors Program—Class of 2000
I am so grateful that the D.D. Hachar Honors Program gave me the opportunity to begin my college studies attending a university rather than a community college. When Dr. Carlos E. Cuellar personally paid a visit to my house to inform me that I was the first person accepted into the program, I was first dumbstruck, then delighted, but finally dubious. I had to prove to my family and professors that I was the right pick for the program. As anticipated, the workload in my honors courses was heavy and sometimes daunting, but it only proved to me that I could do whatever was put in front of me.
I graduated with a Bachelor's in Early Childhood Education with a Reading specialization in May of 2004 and went on to find myself teaching in a first grade classroom. This is my third year of teaching and I am still learning the ins and outs of the teaching profession, but I now have my sight set on furthering my formal education to accomplish yet another goal. My future goal is to be a librarian either in a public or educational setting, so I have decided to embark on my graduate studies in pursuit of a Master of Library Science.
Being a student in the D.D. Hachar Honors Program helped me to take a step out of my comfort zone to realize my capacities and expand my capabilities. It definitely fostered a positive mentality and drive towards advancing my education that proved something important to me—that you are always more capable than you think.
---
Felipe de Jesus Pantoja
D.D. Hachar Honors Program- Class of 2000
President's Scholar

Howdy! There are plenty of memories and realities attained while participating in the Texas A&M International University D.D. Hachar Honors Program that I live wherever I go. The energy found in this program has been the catalyst of my academic endeavors. There was a commitment made with Dr. Carlos E. Cuellar, Program Director, of working hard until the day that I would step on the graduation stage to receive a Bachelor of Science degree in Criminal Justice. Consquently, the vision of my college objectives was reinforced. Indeed, ths energetic drive was filled with plenty of fuel and courage that there was still an abundance of it to continue and return to the commencement ceremonies stage to earn a Master of Science degree in Criminal Justice. In the end, to put this emotion in simple words, I could say that all the supporting individuals and professionals behind the TAMIU D.D. Hachar Honors Program have done their job. Certainly, their job does not end here; more fruits are yet to be harvested. Similarly, as these individuals have cultivated energy and courage in me to acquire an education, it is now my mission to seed the way for the TAMIU Honors Program generations in years to come.
Fraternally,
Felipe de Jesus Pantoja, B.S. M.S.
TAMIU D.D. Hachar Honors Program, Alumni