The Texas Academy of International and STEM Studies
Menu
ADMISSIONS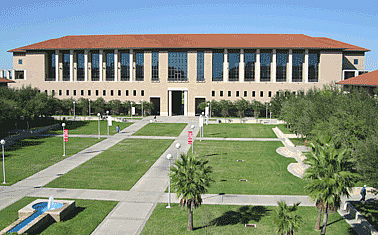 The Texas Academy of International and STEM Studies will open its doors in the Fall of 2014. The Academy is seeking 35-50 academically focused and highly motivated sophomores to apply to this new and progressive program. Admission is competitive, and students are selected from schools large and small, public and private. Successful applicants must present competitive PSAT and TSI scores, grades, and teacher/counselor references suggesting a capacity to succeed in college-level work, along with a complete application packet. Every applicant will be evaluated holistically, and no specific score or grade average will guarantee admission. Aside from academic credentials, students will be judged on apparent maturity, motivation, behavioral record, and career interest.
If you have questions regarding admissions to the Academy, please contact us at (956) 326-2860.
Benefits
Academy students will have several benefits, some of which include:
Free tuition, fees and books
Advanced and engaging university courses
Full participation in college life
Strong administrative and counseling support
Ability to pursue degrees in any area
Research opportunities with professors
High school diploma earned with college credits
Admissions
Applicants must be high school sophomores who will have completed Algebra I, Algebra II and Geometry by the end of their sophomore year. Current Preliminary Scholastic Aptitutde Test (PSAT) and Texas Success Initiative Assessment(TSI) scores are required. PSAT and TSI scores should be competitive with those of college-bound seniors.
Fifty (50) high school sophomores will be admitted in Fall of 2014, and an additional fifty (50) students will be admitted the following year, August 2015, completing the available 100 places in the Academy.
Interviews: Interviews are by invitation only. Interview day assignments are based on time of receipt of applications. Applications peak at deadlines, at which time processing slows proportionally. Volume rather than preference, therefore, may dictate which interview day is assigned.
Program Fee
After being compliant and admitted to the Academy, student is responsible for a non-refundable program fee of $750/semester. However, this fee may be waived after meeting Financial Aid requirements.
Academy Overview (Spanish)
For additional admission requirements, please refer to the following links: