Home | Organization | Call for Papers | Topics | Special Sessions
Conference Agenda | Location | Registration Information
Exhibitors | Sponsors | Contact Us
Location
LAREDO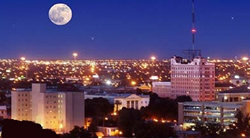 The "Gateway City", only 250 years old, has a long and beautiful history. The people of Laredo, as well as the culture of it stem from all over the globe. You will see a mix of Spanish colonial influences with a flare of Mexican flavor throughout the city. The Laredo Convention and Visitors Bureau is a great destination to learn more about many opportunities around town including, bird watching, shopping for Mexican imports, visiting our historic downtown district, and several other entertainment venues such as the TAMIU Planetarium, Mall del Norte and the Laredo Energy Arena.
TEXAS A&M INTERNATIONAL UNIVERSITY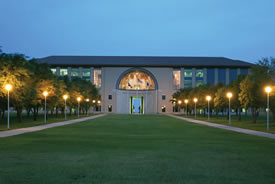 Texas A&M International University (TAMIU) is an international university, poised at the Gateway to Mexico and serving as the cultural and intellectual hub of a vibrant bilingual and bicultural community. A Member of The Texas A&M University System, TAMIU is committed to the preparation of students for leadership roles in their chosen profession in an increasingly complex, culturally-diverse state, national and global society.
The University provides over 7000 students with a learning environment anchored by the highest quality programs built on a solid academic foundation in the arts and sciences. To fulfill its mission, the University offers a range of baccalaureate and masters programs and the Doctor of Philosophy degree in International Business. Programs focus on developing undergraduate and graduate offerings with a progressive international agenda for global study and understanding across all disciplines.
HOTEL ACCOMODATION
Coming Soon!
CAMPUS MAP
Texas A&M International University Campus map link and also available for download.
DIVISION OF INTERNATIONAL PROGRAMS
5201 University Boulevard, Pellegrino Hall 301
Laredo, TX 78041
Tel. 956.326.3067 or 956.326.2282 - Fax 956.326.2279
Email: RACR.2011@tamiu.edu or RACR.2011@gmail.com
Office Hours: Mon - Fri, 8 am - 5 pm.