Volunteers
All volunteers need background checks prior to the begining of camp. Please print form and return to Continuing Education, Pelegrino Hall 302C.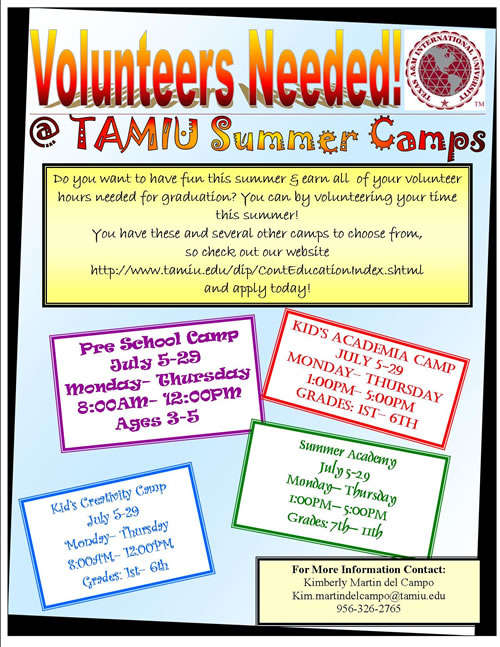 For additional information contact:
OFFICE OF CONTINUING EDUCATION
5201 University Boulevard, Pellegrino Hall 302C
Laredo, TX 78041
Tel. 956.326.2765 — Fax 956.326.2909
Email:Kimberly Martin del Campo
Office Hours: Mon - Fri, 8 am - 5 pm.