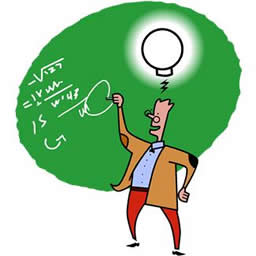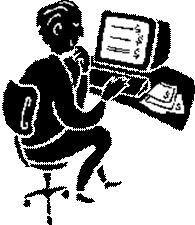 You have a great idea!                OR                   You find a great RFP
WE WANT TO HELP! Please let us know as soon as you have a funding opportunity you want to apply for, so we can plan our time accordingly to best serve everyone!
NOTE:   preliminary application packages (see step 3) need to be submitted at least 10 days prior to the application deadline to allow sufficient time for budget review and approval by the Provost.
How the Application Process works at TAMIU
If you have a great idea but do not already have a funding source in mind, meet with the Program Coordinator in the Office of Research and Sponsored Projects (ORSP) for assistance in finding funding for your great idea.
If you have a funding opportunity in mind, meet with the ORSP for assistance with developing the budget and other necessary documents.
Submit a preliminary application package to the ORSP consisting of the:

abstract of the proposal (full narrative of the proposal does not need to be in this package)
budget and budget justification at least 10 days prior to the application submission deadline


ORSP reviews application package for completeness and if complete, sends it to the Provost for his review.
After the Provost returns the approved application, and you provide the final version of the narrative, the ORSP will then submit the application.
You wait . . . . . and wait . . . . . . and wait to find out if you received funding.
If you did receive funding, CONGRATULATIONS and go to Post-award process.
If you did not receive funding, remember that most funded grants are usually sent out 3-5 times
before finally being funded.  Get the reviewer comments if possible, read them and then take a
break for a few days.  Then read the information on revising & resubmitting applications.
Back to Top of page or Grant Lifecycle