Student Services

Housing Services
Welcome to Texas A&M International University in Laredo! We are excited to offer you a choice of living learning enviroments that support the students in their academic pursuit. TAMIU offers several options for you such as residential hall living in the Residential Learning Community or apartment style living in the University Village. On-campus housing facilities are wired for high-speed free internet. For more information contact Denise Giambelluca, Student Housing General Manager at dgiambelluca@studenthousing.com or visit the webpage at http://housing.tamiu.edu/.

[Campus Map]
Dining Services
Food Service on the campus of Texas A&M International is provided by Aramark. You can use your all-you-care-to-eat meals at Dusty's Diner inside the Student Center or you may select from any one of the tasty offerings at our Residential Dining, Subway, Grille Work, Bene Pizzeria, Bene pasta and the delightful Salad Garden. For more information go to; http://www.tamiu.edu/foodservice/foodcourt.htm.
Hours for Dusty's Diner are:
Monday - Friday
8:00 a.m. - 10:00 a.m.
11:30 a.m. - 2:00 p.m
6:00 p.m. - 8:00 p.m.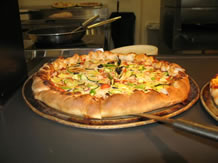 Saturday & Sunday
11:30 a.m. - 2:00 p.m.
6:00 p.m. - 8:00 p.m
Sports & Extracurricular Activities
TAMIU offers a varietyof sports to choose from in athletics. Currently the Department of Athletics offers Men & Women's Soccer, Basketball, and Golf, Volleyball, Softball, Baseball, and Cross Country. For more information you may visit their website at http://www.tamiu.edu/athletics/ . TAMIU also ofers a Department of Recreational sports which provides opportunities for participation in a variety of fitness, recreational, and social activities designed to accommodate all ages, skill levels, genders, and sports interests for the University community. For other extra curricular activities you may visit the Office of Student Activities webpage at; http://www.tamiu.edu/studentactivities/ori1.shtml.