Upcoming Events
TAMIU GREAT Program & the Psychology and Communication Department
are honored to present a talk by
Julio Ramírez
Department of Psychology
Davidson College, North Carolina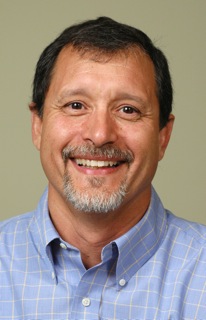 Tips for Becoming a Successful Scientist
Presentation: Thursday, March 22, 11:00-12:00 PM
Student Center (SC) Room 231
&
The Intentional Mentor
Faculty Workshop: Thursday, March 22, 2:00-3:0:00 PM
Student Center (SC) Room 231
Dr. Ramírez obtained his B.S. in Psychology from Fairfield University in 1977, and his M.A. and Ph.D. in Psychology from Clark University in 1980 and 1983, respectively. He did his postdoctoral work in Neuroscience at the Massachusetts Institute of Technology from 1985 to 1986. He taught at the College of St. Benedict/St. John's University from 1981 to 1985. Presently he is the R. Stuart Dickson Professor of Psychology and has been at Davidson College since 1986.
Dr. Ramírez's research interests include Alzheimer's disease and the recovery of function after central nervous system injury, with an emphasis on determining the functional significance of hippocampal neuroplasticity. His research has been supported by the National Science Foundation, the National Institute of Mental Health, the National Institute of Neurological Disorders and Stroke, and the North Carolina Board of Science and Technology.
Dr. Ramírez teaches courses in neuroscience, learning, and general psychology. He has involved students in his research program since 1981. Numerous students have coauthored presentations and papers with him in national and international conferences and journals. The Council for Advancement and Support of Education, Washington, D. C., in 1989 recognized his contributions to undergraduate science education when he was named the North Carolina Professor of the Year and a National Gold Medal Professor of the Year. He has won awards from the Faculty for Undergraduate Neuroscience and the Council on Undergraduate Research for his contributions to undergraduate science education and research. Most recently, the National Science Foundation gave him the 2004 Director's Award for Distinguished Teaching Scholars. He is the Behavioral Neuroscience Section Editor for the journal Restorative Neurology and Neuroscience and the Senior Editor of The Journal of Undergraduate Neuroscience Education.
After receiving the PRESIDENTIAL AWARDduring a White House ceremony, Dr. Ramírez joined the other presidential honorees with President Barack Obama in the Oval Office, where they discussed the importance of attracting more young students, particularly those from underrepresented groups into the scientific discipline.
For more Information about this speaker, please visit:
http://www.davidson.edu/academic/psychology/ramirezsite/Ramirez.htm
or contact vela@tamiu.edu(326-3116)