FITNESS NUTRITION PROGRAM
Rec Sports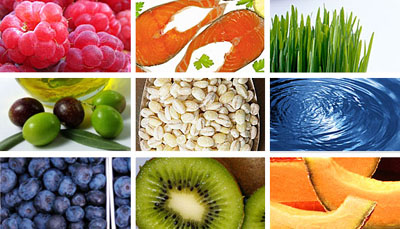 Join our Rec Sports Registered Nutritionist, Cristina,
as she takes you through a weekly, healthy eating journey!
---
Fitness Nutrition Sessions
Wednesdays

6:30pm-7:30pm

Rec Center Room 131
Begins Wednesday, February 27, 2013.
Weekly group sessions offer:      
Healthy Meal Plans

Healthy Foods Shopping Lists

Healthy Recipes

Track your Weight Changes

Track your % Body Fat       

Track your Circumference Measurements                            

Nutrition and Disease Management

Sports Nutrition Tips

Motivation Tips
 Trouble deciding what to eat when you are out? Learn ways to get healthy & still have fun dining!
TAMIU's Nutritionist

Cristina Rodriguez
My name is Cristina Rodriguez and I was born in Laredo, Texas.  When I was four years old I moved to California and since then moved every 3-4 years around the United States because of my father's job, who works for the Mexican Consulate.  My senior year I came back to Laredo where I graduated from Saint Augustine High School.  After graduating I decided to move to San Antonio, Texas where I attended College at The University of The Incarnate Word.  My major was in Nutrition. I became fascinated with health, nutrition, and helping people.  I have now graduated and moved back to Laredo, Texas where I will be teaching a Nutrition class at Texas A&M International University.  Nutrition should be vital in everyone's lives to continue living a healthy lifestyle.  By teaching the importance of good nutrition and how it's essential to a healthy lifestyle I hope to impact and continue to help people understand what Nutrition is really about. 

Contact Sylvia Quinn for questions, sylvia.quinn@tamiu.edu or 326-3017.
Texas A&M International University - Recreational Sports - Kinesiology, Wellness, & Recreation Center
Phone:956.326.2289