---
Summer Recreational Sports Camp 2014
Summer Camp Activities Video: Please Click Image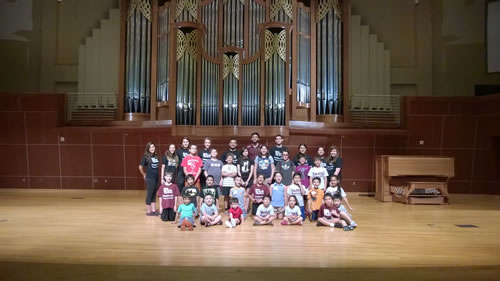 Ages: 5-13
Sessions:
Session 1: June 9 - June 26
Session 2: July 7 - July 24
Cost per session: $240.00 per child
$30.00 discount per child with a TAMIU Student, Faculty, Staff or Alumni ID
For promo code you may visit the Recreation Center or reach us at 956-326-3016.
How to Register:
Registration accepted on a first-come, first-serve basis. Enrollment is limited.
Register in person at:
Texas A & M International University
Kinesiology Wellness Recreation Center
Register online at the links bellow:
Session 1
Summer Recreational Sports Camp
Questions?
Contact Rec Sports
956.326.3016

Camp Activities
Summer Recreational Sports camp attendees will enjoy pre-planned activities administered by Camp Counselors. Our goal is to help children develop social, physical and healthy conscious attitudes in a positive and cooperative atmosphere. Activities will include: word of the day activity and discussions, recreational games, Zumba Fitness activities, Planetarium visit and more.
What to Expect
Children should arrive each day ready to participate with the appropriate footwear (sneakers/tennis shoes--no sandals or flip- flops), sports attire (shorts/T-shirt), bug spray, sunscreen and cap/hat for outdoor activities. Snacks will be provided daily.