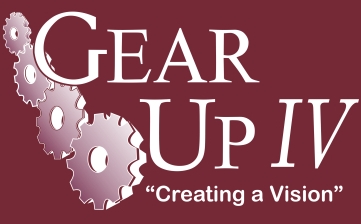 Gaining Early Awareness and Readiness for Undergraduate Programs
"Creating a Vision"
2016 Essay Contest
WRITE IT! GEAR IT! LIVE IT!
Registration for the 2016 Essay Competition will open on January 15, 2016 at 12:00 AM.
The Deadline to submit your essay for the 2016 contest will be 11:59 PM Central Standard Time, January 31, 2016

Click here to download flyer, prompt, rules/guidelines and rubric for the 2016 contest.
GEAR UP IV Essay Contest Prompt
Education and Career Goals: Many Ways to Get There and LIVE IT!
Most people desire a successful and rewarding future. In today's society, many people must navigate around barriers that sometimes stop others from experiencing growth and success.  On the other hand, some people and organizations like GEAR UP IV offer support and resources to help those who seek to overcome barriers and attain education and workplace success. Each person has their own set of unique talents, education goals, career goals and level of determination to reach success. There are as many pathways to success as there are people.
Read and carefully consider these perspectives. Each suggests a particular way of thinking about the discovery and development of a personal pathway toward education and career success.
| | | |
| --- | --- | --- |
| Perspective One | Perspective Two | Perspective Three |
| Each person is responsible for understanding their own unique set of talents and where they want to be in their future. Every individual is on their own and must work hard to accomplish education and career goals. If others need help, I must put myself first and help them if I have time left over. | We are all a community. The community (church, school, businesses etc.) is responsible for helping all students reach success. Community resources are the key to students getting where they want, when they can. I am responsible for applying for the resources I need from my community. | We are all responsible for ourselves and each other. My primary responsibility is to use all the resources available to me to gather information about myself, courses, colleges and careers and find the pathway that is right for me. I can do this with help from my community and others. |
Essay Task
Write a unified, coherent essay in which you evaluate multiple perspectives on the individual discovery process for personal education and career goals and the activities that need to be planned and completed to achieve and live those goals. In your essay, be sure to:
analyze and evaluate the perspectives given
state and develop your own perspective on the issue
explain the relationship between your perspective and those given
Your perspective may be in full agreement with any of the others, in partial agreement, or wholly different. Whatever the case, support your ideas with logical reasoning and detailed, persuasive examples.
Planning Your Essay
Generate ideas and plan your essay. You may wish to consider the following as you think critically about the task:
Strengths and weaknesses of the three given perspectives
What insights do they offer, and what do they fail to consider?
Why might they be persuasive to others, or why might they fail to persuade?
Your own knowledge, experience, and values
What is your perspective on the issue, and what are its strengths and weaknesses?
How will you support your perspective in your essay?
"Preparing for the ACT" booklet provided for free at this link: http://www.act.org/aap/pdf/Preparing-for-the-ACT.pdf

RULES AND GUIDELINES:
1. Student must be a current TAMIU GEAR UP IV student (11th Grade) and must have proper documentation to travel within the U.S.
2. Essay should be 750-1000 words in length.
3. Essay must be submitted between January 15, 2016 and January 31, 2016.
4. Submit your Essay using the following link: Essay_Competition. (Link will be available between January 15 - 31, 2016.) Only the first 500 essays will be considered.
5.All essays must be the original work of the student whose name is listed on the submission form. Academic Integrity is expected for all students. Any acts of academic misconduct (cheating, plagiarism, dishonesty, unauthorized collaboration) will result in immediate disqualification and be reported to the student's high school. All sources, including articles you have written, must be cited.
6. Attach a copy of your original work in English on the designated topic, which should include a comprehensive list of sources consulted. You must write on one of the topics provided; essays on other topics will not be accepted. Please title your essay.
7. Do not place your name or your school's name on any of the pages of the essay. Only the registration form should include this information.
8. Essays MUST be submitted in Microsoft Word (.doc or .docx) format. Essays submitted in any other format will not be considered.
9. Your essay will be disqualified if it does not meet the requirements or is submitted after the submission date of 11:59 PM Central Standard Time, January 31, 2016.
10. If you are a winner, you will be notified by the GEAR UP Site Coordinator at your school. The names of winners will be posted on GEAR UP IV Social Media website and at the School's GEAR UP IV Office.
11. Submission of essays constitutes permission for TAMIU GEAR UP IV program to post, reproduce and/or print winning essays on different media, including social media.
12. Your essay will become the property of the TAMIU GEAR UP IV Program once it is submitted, and will not be returned.
13. The decisions of the judges are final. See Essay Rubric.
14. Student must participate in GEAR UP IV Activities, Events and Summer Activities throughout the Academic Year 2016-2017 at their school when available.
Thank you for your essay submission and good luck!
For more information and details about the 2016 Essay Competition,
please contact Ms. Ana Gonzalez, Research Director of GEAR UP IV, at ana.gonzalez@tamiu.edu or (956) 326-3165.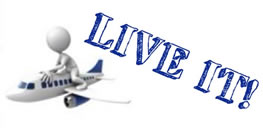 PRIZES
1st. Place
Trip to Washington, DC to participate in the 2016 NCCEP/GEAR UP Youth Leadership Congress in July 2016.
Date TBD (10 Students).
2nd. Place
Ivy League Tour : Harvard University, MIT, Brown University, Yale University, Princeton University among others on August 2016.
Date TBD (30 Students).
3rd. Place
Participation in the South Texas Youth Forum in Laredo, TX - all expenses paid - on July 2016.
Date TBD (100 Students).
2016 Essay Competition Rubric
ESSAY (70 PTS). See Essay Rubric.

PSAT Scores (30 PTS)
Total Possible Points: 100 PTS.
Essay Rubric
The ACT Writing Test Scoring Rubric represent the standards by which the essays will be evaluated. Readers will use this rubric to assign your essay four unique scores, one per writing domain.
The ACT Writing Test Scoring Rubric
| | | | | |
| --- | --- | --- | --- | --- |
| | Ideas and Analysis | Development and Support | Organization | Language Use |
| Score 6: Responses at this scorepoint demonstrate effective skill in writing an argumentative essay. | The writer generates an argument that critically engages with multiple perspectives on the given issue. The argument's thesis reflects nuance and precision in thought and purpose. The argument establishes and employs an insightful context for analysis of the issue and its perspectives. The analysis examines implications, complexities and tensions, and/or underlying values and assumptions. | Development of ideas and support for claims deepen insight and broaden context. An integrated line of skillful reasoning and illustration effectively conveys the significance of the argument. Qualifications and complications enrich and bolster ideas and analysis. | The response exhibits a skillful organizational strategy. The response is unified by a controlling idea or purpose, and a logical progression of ideas increases the effectiveness of the writer's argument. Transitions between and within paragraphs strengthen the relationships among ideas. | The use of language enhances the argument. Word choice is skillful and precise. Sentence structures are consistently varied and clear. Stylistic and register choices, including voice and tone, are strategic and effective. While a few minor errors in grammar, usage, and mechanics may be present, they do not impede understanding. |
| Score 5: Responses at this scorepoint demonstrate well-developed skill in writing an argumentative essay. | The writer generates an argument that productively engages with multiple perspectives on the given issue. The argument's thesis reflects precision in thought and purpose. The argument establishes and employs a thoughtful context for analysis of the issue and its perspectives. The analysis addresses implications, complexities and tensions, and/or underlying values and assumptions. | Development of ideas and support for claims deepen understanding. A mostly integrated line of purposeful reasoning and illustration capably conveys the significance of the argument. Qualifications and complications enrich ideas and analysis. | The response exhibits a productive organizational strategy. The response is mostly unified by a controlling idea or purpose, and a logical sequencing of ideas contributes to the effectiveness of the argument. Transitions between and within paragraphs consistently clarify the relationships among ideas. | The use of language works in service of the argument. Word choice is precise. Sentence structures are clear and varied often. Stylistic and register choices, including voice and tone, are purposeful and productive. While minor errors in grammar, usage, and mechanics may be present, they do not impede understanding. |
| Score 4: Responses at this scorepoint demonstrate adequate skill in writing an argumentative essay. | The writer generates an argument that engages with multiple perspectives on the given issue. The argument's thesis reflects clarity in thought and purpose. The argument establishes and employs a relevant context for analysis of the issue and its perspectives. The analysis recognizes implications, complexities and tensions, and/or underlying values and assumptions. | Development of ideas and support for claims clarify meaning and purpose. Lines of clear reasoning and illustration adequately convey the significance of the argument. Qualifications and complications extend ideas and analysis. | The response exhibits a clear organizational strategy. The overall shape of the response reflects an emergent controlling idea or purpose. Ideas are logically grouped and sequenced. Transitions between and within paragraphs clarify the relationships among ideas. | The use of language conveys the argument with clarity. Word choice is adequate and sometimes precise. Sentence structures are clear and demonstrate some variety. Stylistic and register choices, including voice and tone, are appropriate for the rhetorical purpose. While errors in grammar, usage, and mechanics are present, they rarely impede understanding. |
| Score 3: Responses at this scorepoint demonstrate some developing skill in writing an argumentative essay | The writer generates an argument that responds to multiple perspectives on the given issue. The argument's thesis reflects some clarity in thought and purpose. The argument establishes a limited or tangential context for analysis of the issue and its perspectives. Analysis is simplistic or somewhat unclear. | Development of ideas and support for claims are mostly relevant but are overly general or simplistic. Reasoning and illustration largely clarify the argument but may be somewhat repetitious or imprecise. | The response exhibits a basic organizational structure. The response largely coheres, with most ideas logically grouped. Transitions between and within paragraphs sometimes clarify the relationships among ideas. | The use of language is basic and only somewhat clear. Word choice is general and occasionally imprecise. Sentence structures are usually clear but show little variety. Stylistic and register choices, including voice and tone, are not always appropriate for the rhetorical purpose. Distracting errors in grammar, usage, and mechanics may be present, but they generally do not impede understanding. |
| Score 2: Responses at this scorepoint demonstrate weak or inconsistent skill in writing an argumentative essay | The writer generates an argument that weakly responds to multiple perspectives on the given issue. The argument's thesis, if evident, reflects little clarity in thought and purpose. Attempts at analysis are incomplete, largely irrelevant, or consist primarily of restatement of the issue and its perspectives. | Development of ideas and support for claims are weak, confused, or disjointed. Reasoning and illustration are inadequate, illogical, or circular, and fail to fully clarify the argument. | The response exhibits a rudimentary organizational structure. Grouping of ideas is inconsistent and often unclear. Transitions between and within paragraphs are misleading or poorly formed. | The use of language is inconsistent and often unclear. Word choice is rudimentary and frequently imprecise. Sentence structures are sometimes unclear. Stylistic and register choices, including voice and tone, are inconsistent and are not always appropriate for the rhetorical purpose. Distracting errors in grammar, usage, and mechanics are present, and they sometimes impede understanding. |
| Score 1: Responses at this scorepoint demonstrate little or no skill in writing an argumentative essay. | The writer fails to generate an argument that responds intelligibly to the task. The writer's intentions are difficult to discern. Attempts at analysis are unclear or irrelevant. | Ideas lack development, and claims lack support. Reasoning and illustration are unclear, incoherent, or largely absent. | The response does not exhibit an organizational structure. There is little grouping of ideas. When present, transitional devices fail to connect ideas. | The use of language fails to demonstrate skill in responding to the task. Word choice is imprecise and often difficult to comprehend. Sentence structures are often unclear. Stylistic and register choices are difficult to identify. Errors in grammar, usage, and mechanics are pervasive and often impede understanding. |
"Preparing for the ACT" booklet provided for free at this link: http://www.act.org/aap/pdf/Preparing-for-the-ACT.pdf
GEAR UP IV Community


Funded by the U.S. Department of Education