Food & Dining
To see the complete website for Dining Services, click here.
Student Center Food Court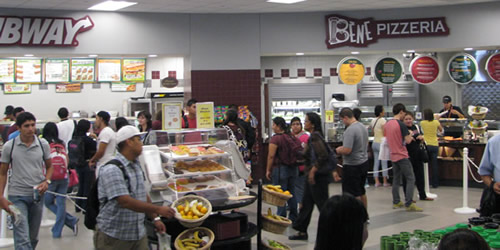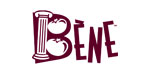 Experience ultimate flexibility and empowerment with creating your-own pasta featuringa smorgasbord of fresh vegetables, grilled chicken, and parmesan cheeseor try one of our daily Mediterranean casseroles or entreés. Complete your meal with a signature roasted garlic Asiago roll.
Delicious!
Student Center Bène Hours Monday-Friday Hours: 10:30 a.m. to 7:00p.m.
Bob Bullock Hall Bène Hours Monday-Friday Hours: 10:30 a.m. to 7:00p.m.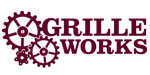 Grille Works features mouth-watering grilled sandwiches with appetizers including familiar favorites like French fries, onion rings, and mozzarella sticks. Don't forget to try our quesadillas and taco salads, too.
Monday-Friday: Hours: 10:30 a.m. to 8:00 p.m.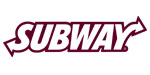 Enjoy your choice of SUBWAY® selections, including your favorite made-to-order sandwiches, soups, and personal pizzas.
Monday-Friday: Hours: 7:30 a.m. to 8:00 p.m.
Dusty's Diner Residential Restaurant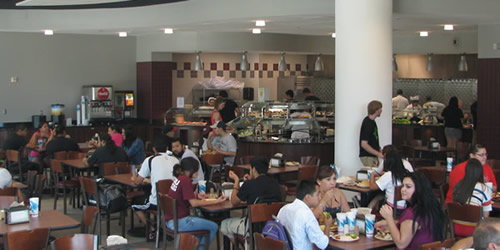 Handle unexpected cravings with pizza, a burger, a made-to-order omelet, or a veggie sauté—it's up to you. Watch the preparation of your made-to-order meal or venture to one of our action or home-style stations. Favorites from the grill, deli, or salad bar are always there for you too. Dusty's Diner is the perfect place to dine and catch up with friends. (Semester Meal Allowance, Declining Balance, Cash and Credit accepted.)
Monday-Friday:
Breakfast: 7:30 a.m. to 10:00 a.m.
Lunch: 11:30 a.m. to 3:00 p.m.
Dinner: 5:00 p.m. to 8:30 p.m.
Saturday & Sunday:
Brunch: 11:30 a.m. to 2:00 p.m.
Dinner: 5:30 p.m. to 8:00 p.m.
DustyXpress (Convenience Store)

Fill all your grocery and convenience needs. From snacks and beverages, to frozen foods and sundries, we have what you need to survive – without having to leave campus!
Monday-Friday: 7:30a.m. to 10:00p.m. Saturday: 8:00a.m. to 5:00p.m. Sunday: Closed
---
Office of the Student Center
Student Center 127
5201 University Blvd.
Laredo, Texas 78041-1900
Info Desk: (956) 326-INFO (4636)
Fax: (956) 326-2929