Skip to content
Faculty Resources
The Service-Learning Center offers faculty development workshops and individual consultations for course development. For more information, please visit Senator Zaffirini Student Success Center 223, email
servicelearning@tamiu.edu
or call (956)326-3135.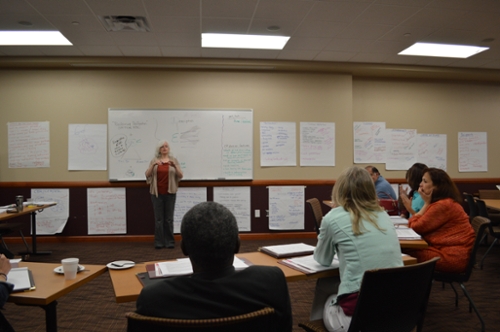 Monthly Service-Learning Meetings
Join Service-Learning faculty currently teaching service-learning to learn about their experiences. Different topics will be covered every month to help with the development of SL projects. Scheduled meetings for Fall 2017 are below:

Monday, September 4 2017 from 11:00 am -12:00 pm (TBA)
Wednesday, October 18 2017 from 11:00 am -12:00 pm (TBA)
Tuesday, December 5 2017 from 10:00 am - 2:00 pm (ZSC 223)

Service-Learning Summer Seminar 2018
The Service-Learning Summer Seminar 2018 is a 2-day development opportunity that will allow you to learn about SL pedagogy and help you develop your service-learning course. This seminar is facilitated by Dr. Marcela Uribe and Ms. Cihtlalli Perez.
On average, 70% of faculty attending a Service-Learning Seminar implement a SL course the following semester. The seminar is scheduled for
TBD
. To learn more about the summer seminar, please contact Dr. Marcela Uribe at
marcela.uribe@tamiu.edu.



Library Resources
Please visit our office to check out service-learning books for the development of your course. List of books can be found
here.



Community Partner Directory 
Please take a look at our community partner directory, this list can help you find partners that align with your course goals.  Directory can be found
here.
Service-Learning Faculty Handbook

Service-Learning Center
Senator Judith Zaffirni Student Success Center 223 |  (956)326-3135 |  servicelearning@tamiu.edu |  @txamiu.servicelearning