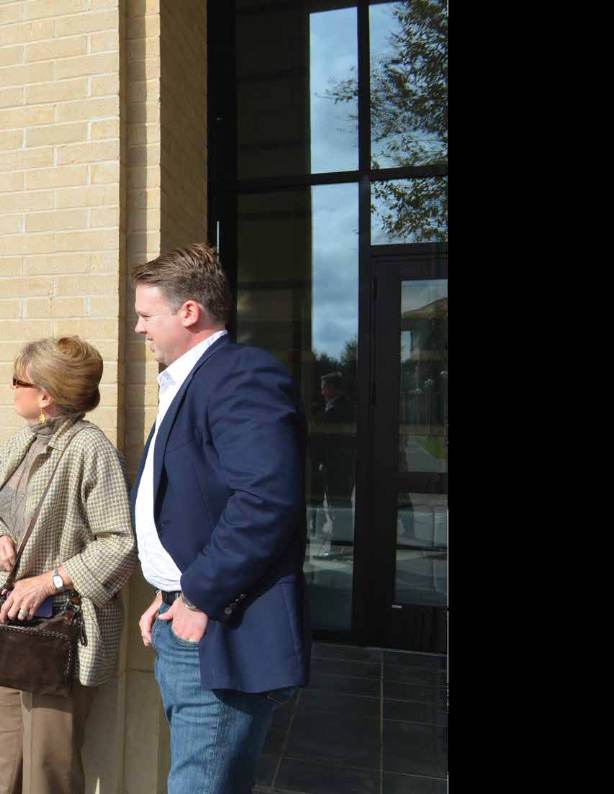 Partnerships
Historical Marker at TAMIU
Attests to Killam Legacy
Members of the Killam family, whose name is forever linked to
Texas A&M International University and
higher education in Texas, gathered this December to
share in a ceremony providing state-wide
recognition to the late Radcliffe Killam.
A Texas Historical Marker recognizing Radcliffe Killam was
dedicated outside the Sue and Radcliffe Killam Library.
Grandson Cliffe Killam recalled his grandfather, noting
Radcliffe Killam's belief that TAMIU "is the future, serves a higher
purpose and shapes the future of this community."
Providing details of Killam's remarkable life was retired TAMIU
professor Dr. José Roberto Juarez, who as chairman of the
Commission Marker Committee, led
submission of the landmark marker application.
Killam and his wife, Sue Spivey Killam, helped fulfill
Laredo's long-cherished dream of a campus for TAMIU with their
generous gift of 300 acres
of prime land in northeast Laredo.
He was a guiding hand in much of the nation's oil and gas
industry's growth in the past 50 years. His business focused on
discovering oil and gas in South Texas.
With wife Sue at his side, the couple assisted greatly in
TAMIU's growth, providing primary support for the
University's Center for the Study of Western Hemispheric
Trade and student scholarships.
In recognition of their long-standing support of higher
education, The Texas A&M University System conferred on Mr.
and Mrs. Killam the first honorary doctorates from
Texas A&M International University in 1998.
Radcliffe Killam passed away in 2007 at age 97.
To learn more about Radcliffe Killam and