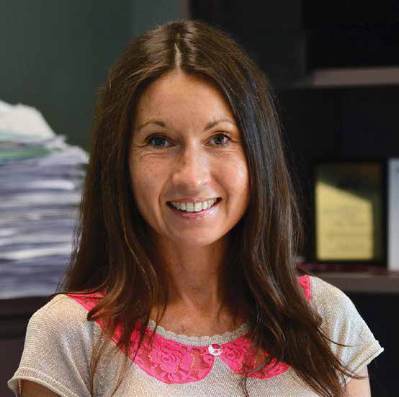 Inspiring Innovation
Texas A&M International University
(TAMIU) researchers will soon be able
to measure human brain activity within
milliseconds of stimuli presentation thanks
to new equipment that expands the scope of
neuroscience research at the University.
The University is acquiring the Biosemi
Electroencephalography/Event-Related
Potentials Active Two Acquisition System
(EEG/ERP) with a $98,000 grant received
from the National Science
Foundation (NSF), explained
Dr. Anna B. Cieślicka, assistant
professor of psychology and
principal investigator for the
the-art equipment that enables
close study of electrical activity
within the brain and how it
processes auditory, language
and visual stimuli as soon as
they are presented, Dr. Cieślicka
activity is being studied is
wearing a cap fitted with 128
electrodes that read electrical
activity of the brain as the
brain is processing information
presented visually or auditorily,"
involved in the comprehension and storage
of figurative language by bilinguals are
among research projects that will utilize the
Uses of the equipment are versatile and
can also encompass multiple academic
areas such as autism research, thus
facilitating interdisciplinary study, she noted.
TAMIU Neuroscience Research
Invigorated with New Equipment
Dr. Anna B. Cieślicka, assistant professor of
psychology and principal investigator for the grant.