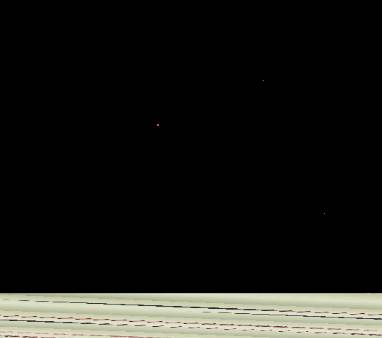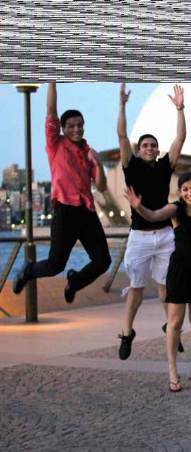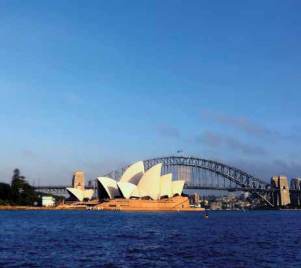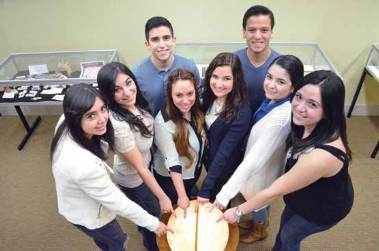 9
TAMIU Students Travel to
Australia for Harvard
A group of nine TAMIU students spent an action-packed Spring Break
this year as they traveled to Melbourne, Australia to participate in the 22nd
Annual Harvard World Model United Nations (WorldMUN) Conference.
Students represented different countries and debated students from all
over the world on a wide range of topics related to international affairs.
TAMIU students have logged over 76,788 miles as
student delegates toWorldMUNconferences for the
past seven years. TAMIU delegations have
attended WorldMUN conferences
in Taiwan, Singapore, and
Vancouver. This is the eighth
consecutive year that TAMIU
participated in WorldMUN.
Model United Nations Society
of South Texas' (MUNSST) president
Alex Barrera said TAMIU had an
expanding presence at the conferences
and that many delegations from around the
world are becoming familiar with TAMIU
TAMIU's delegation this year included
Barrera, a senior biology major; Esther
Cavazos, junior, double major in international
economics and marketing; Agar Hernández,
senior, psychology; Amanda Rodríguez,
sophomore, double major in political
science and English; Philip Balli, senior,
communication; Sandra Gutiérrez-
Wirsching, Ph.D student, International
Business Administration; Jennifer
Flores, senior, Nursing; Jonathan
Gutiérrez, senior, Political Science;
and Selene Cuevas, junior,
Business Administration, with a
concentration in International