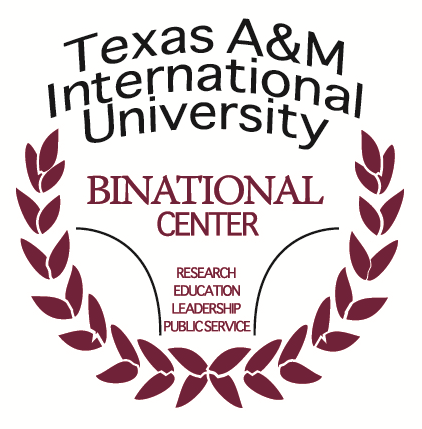 Fellows
Yvonne Fabara, Ph.D.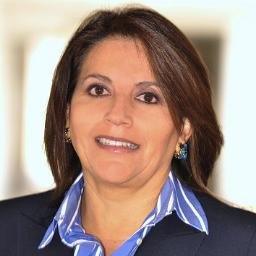 Dr. Yvonne Fabara is an international expert on oil and gas transactions with over 25 years of professional experience in legal, corporate and government positions. Her experience has a strong focus on upstream and major downstream infrastructure projects, including construction contract claims and settlements. She recently executed 3 oil exploration and production contracts, on behalf of the Republic of Ecuador. These new contracts are incorporating foreign investors in the petroleum industry of Ecuador. Furthermore, she was member of the integrated management team for the construction of the Heavy Crude Oil Pipeline (OCP) and have been legal counsel for different construction and service companies working in the petroleum sector. She was also advisor to the Ecuadorian Minister of Non-Renewable Resources.
Key Areas of Expertise:

Business and Deal Structuring Strategy
Proposal and Contract Negotiation
Project Development and Execution
Construction Claims
Professional Experience:
2014 – 2016 –
Secretary of Hydrocarbons of the Republic of Ecuador (SHE)
1997-2014 Legal and Commercial Director – Azul Group of Companies – Mayor multi-service provider for the oil industry in Ecuador and Latin America.
Board member. Responsible for oversight of project managers; key contributor in formulating the company's strategy for business development and corporate operations.
Responsible for the projects global risk assessment, including client, country, commercial, financial, legal aspects and other key factors to be considered in evaluating projects and business development opportunities. The analysis included those factors in Ecuador and within other countries involved.
Developing and maintaining excellent networking and business relations within the industry.
Identifying successful business opportunities based on thorough market research and commercial analysis.
Designing and implementing the winning strategy for each project to be pursued.
Performing as proposal team leader and project kick off
Head of contract negotiation and project management
Leader for construction claims
Relevant Projects:
Project Management Contract with Worley Parsons for the Pacific Refinery.

Project Management Contract with Worley Parson for the upgrading of the Esmeraldas Refinery (Petroecuador)

KBC Best Practices contract for the Esmeraldas Refinery (Petroecuador)

Member of the Project Management Team for the construction of the Heavy Crude Pipeline (OCP)

Arco Development Project - Block 10 Ecuador
1989–1997 - General Counsel: Techint International Construction Corporation (TENCO) – Ecuador
Multinational pipeline Construction Corporation, performing EPC, EPCM, BOT, BOOT, and BOMT worldwide.
Responsible for overall comprehensive legal, contractual and commercial assessment and advice to support the company's local and international performance, project development, and project financing structure, as well as construction claims assessment, preparation and negotiation.
Involved in all phases of the pipeline construction business and interacted with all the different players under different contractual arrangements, including construction claims and settlements.
Relevant Projects:
Quito Water Transmission Project

Guayaquil Water Transmission Project

Products pipeline for the cost of Ecuador

Products pipeline for the cost of Nigeria
1988–1989 - Assistant to the President of Techint New York Office
Overall office support on project financing structure and supply chain management coordinator.
University Professor:
Catholic University (PUCE) Law School
Introduction to Law
Constitutional Law
Corporate Law
University of the Americas (UDLA) Law School
Education:
MSc Comparative Government, London School of Economics (LSE), London-England
Diploma in International Law, Society of International Studies (SEI). Madrid-Spain
Attorney at Law and Doctor of Jurisprudence, Catholic University of Ecuador. Quito-Ecuador
Professional Societies:

Association of International Petroleum Negotiatiors (AIPN)
Latin-American Oil & Gas Association (LAOGA)
Languages:
For additional information contact:

Texas A&M International University
OFFICE OF GLOBAL INITIATIVES
Binational Center
International Language Institute
5201 University Boulevard
Pellegrino Hall 301/302
Laredo, Texas 78041-1900
Tel:  956-326-2834
Fax: 956-326-2836
Email: binationalcenter@tamiu.edu
 Office Hours:
Mon. - Fri., 8 am - 5 pm
Become our fan on Facebook!