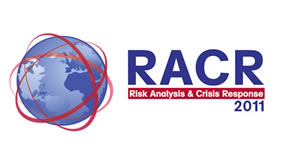 Conference Overview | Keynote Speakers | Call for Papers | Topics
Conference Agenda | Location | Accommodations
Registration Information | Exhibitors | Expo | Sponsors | Organization | FAQ | Contact Us
Location
LAREDO
The "Gateway City", only 250 years old, has a long and beautiful
history
. The people of Laredo, as well as the culture of it stem from all over the globe. You will see a mix ofSpanish colonial influences with a flare of Mexican flavor throughout the city.
The Laredo Convention and Visitors Bureau
is a great destination to learn more about manyopportunities around town including, bird watching, shopping for Mexican imports, visiting our historic downtown district, andseveral other entertainment venues such as the
TAMIU Planetarium
,
Mall del Norte
and the
Laredo Energy Arena
.
TEXAS A&M INTERNATIONAL UNIVERSITY
Texas A&M International University (
TAMIU
) is an international university, poised at the Gateway to Mexico and serving as the cultural and intellectual hub of a vibrant bilingual and bicultural community. A Member of The Texas A&M University System, TAMIU is committed to the preparation of students for leadership roles in their chosen profession in an increasingly complex, culturally-diverse state, national and global society.
The University provides over 7000 students with a learning environment anchored by the highest quality programs built on asolid academic foundation in the arts and sciences. To fulfill its mission, the University offers a range of baccalaureate and masters programs and the Doctor of Philosophy degree in International Business. Programs focus on developing undergraduate and graduate offerings with a progressive international agenda for global study and understanding across all disciplines.
CAMPUS MAP
Texas A&M International University Campus map link and also available for download.
Binational Center
5201 University Boulevard, Pellegrino Hall 301
Laredo, TX 78041
Tel. 956.326.3068 - Fax 956.326.2838
Email:binationalcenter@tamiu.edu
Office Hours: Mon - Fri, 8 am - 5 pm.