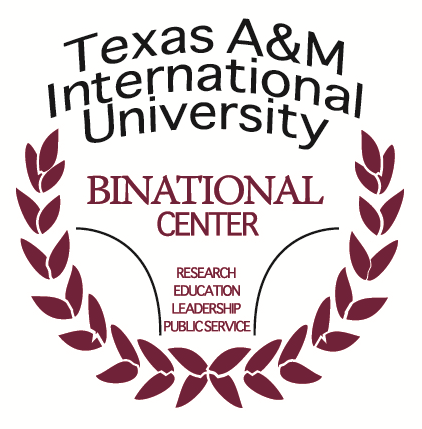 Certificates
Certificate in International Studies
        This Certification is intended for undergraduate students in various disciplines across TAMIU who are interested in pursuing careers in the foreign service, international institutions, non-governmental international organizations, and multinational corporations as well as those who recognize the importance of understanding international issues to virtually any career field. The undergraduate Certificate in International Studies allows students to enhance their degree program with a concentration in international studies. Completion of the requirements is certified by the Binational Center for Research, Education, Leadership, and Public Service (BINC) and the Office of the Registrar.           
Certificate in Latin American Studies
        This Certificate in Latin American Studies provides undergraduate students with specialized expertise for a variety of careers in business, government, and public service related to Latin America. It allows integration of an assortment of junior and senior level courses and encourages a multidisciplinary approach to meet the needs of the students. The broad offering of courses allows students to select those most appropriate to complement their major course of studies. This Certificate in Latin American Studies proves useful both in terms of potential career opportunities and contribution to the issues the region faces.
For additional information contact:

Texas A&M International University
OFFICE OF GLOBAL INITIATIVES
Binational Center
International Language Institute
5201 University Boulevard
Pellegrino Hall 301/302
Laredo, Texas 78041-1900
Tel:  956-326-2834
Fax: 956-326-2836
Email: binationalcenter@tamiu.edu
 Office Hours:
Mon. - Fri., 8 am - 5 pm
Become our fan on Facebook!