The TAMIU Graduate School and the Title V Advancing Research and Curriculum (ARC) Grant are excited to announce the opening of the Graduate Student Academic Success Center (GSASC) in Pellegrino 203 suite. This new space is available to assist Graduate Students looking for a quiet place to study, write and research free of distractions.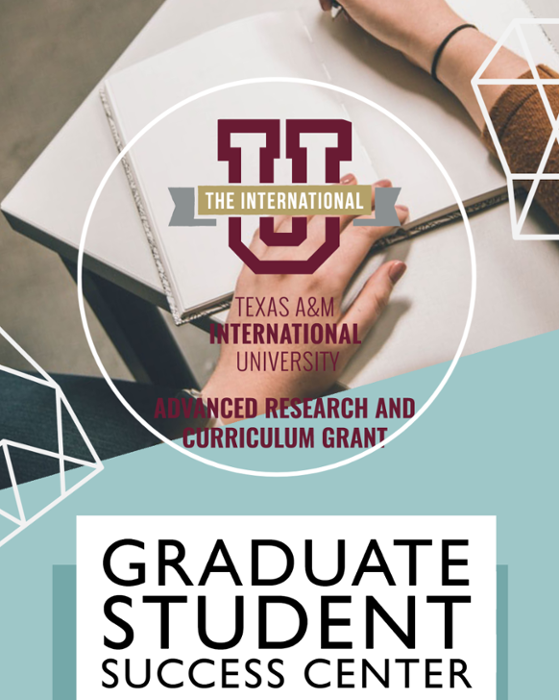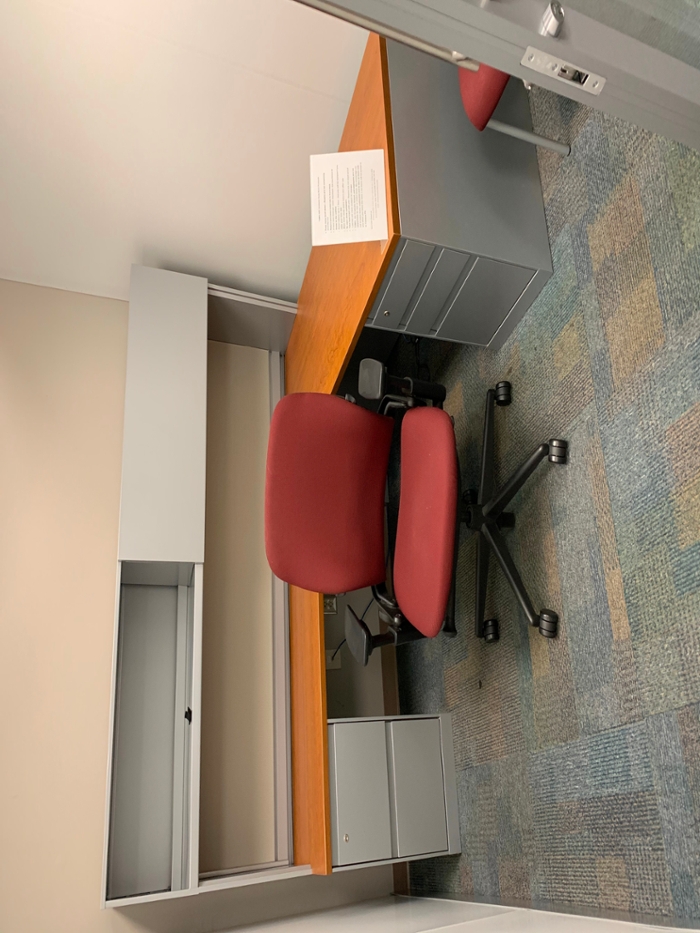 Services Available
Equipped with up to 6 Study Rooms that can be checked out by appointment
Open daytime AND evening hours to accommodate graduate student schedules 
Materials such as whiteboards, dry-erase markers, and advanced writing/citation reference books available for use
APA, MLA, Chicago, thesis writing, research writing manuals can be checked out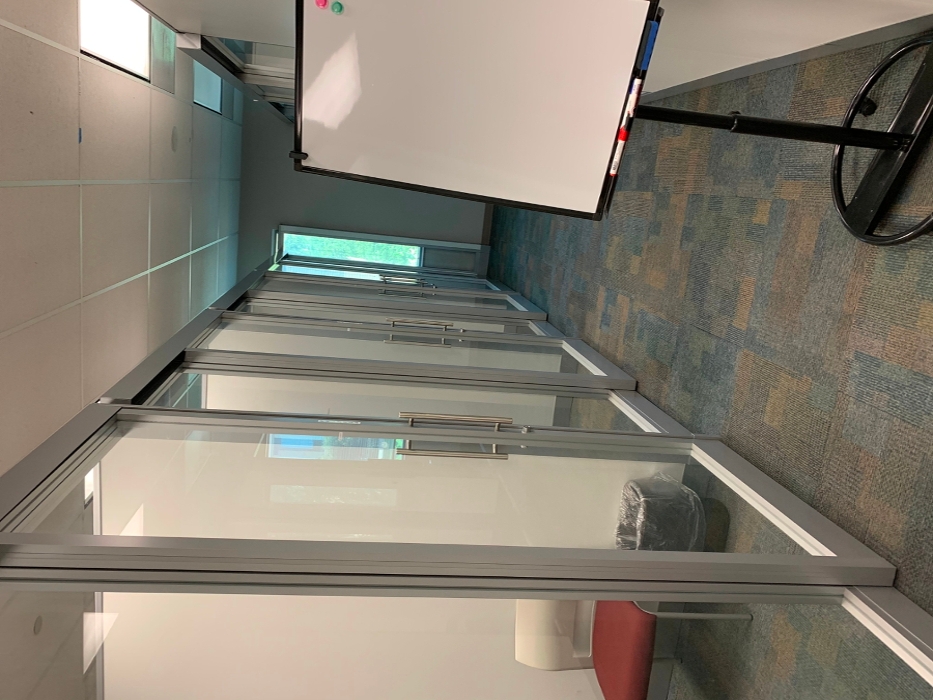 Hours of Operation: 
MONDAYS: 8AM to 8PM
TUESDAYS: 9AM to 8PM
WEDNESDAYS: 8AM to 8PM
THURSDAYS: 9AM to 8PM
FRIDAY'S: 8AM to 8PM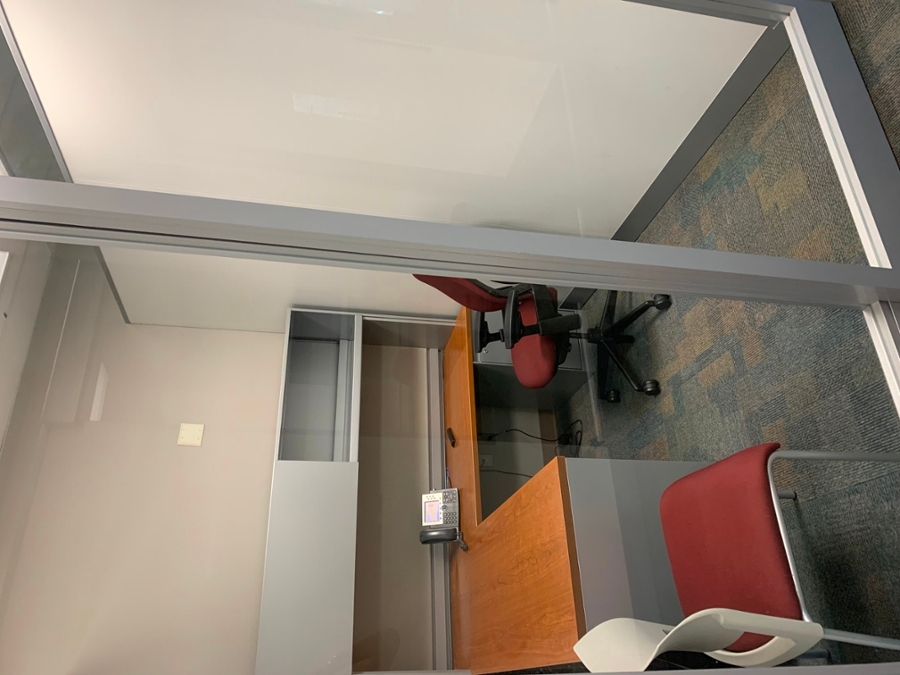 STUDY ROOM PROTOCOLS
study room protocols
Keep noise level down - Rooms are not completely soundproof
Return borrowed materials to front desk
2 hour time limit per room checkout - be courteous to those on the waitlist
Reservations can be made up to 1 hour prior - but will be bumped if you miss your time slot 
Wipe down study space before and after use
No open drink containers
No eating/food allowed - Room are not smell-proof
1 person per room (subject to change)
Tamiu, the Graduate School, and employees are not responsible for lost or stolen items
Do not leave items unattended and be sure to take all your belongings when you exit
Lost items will be turned in to Campus PD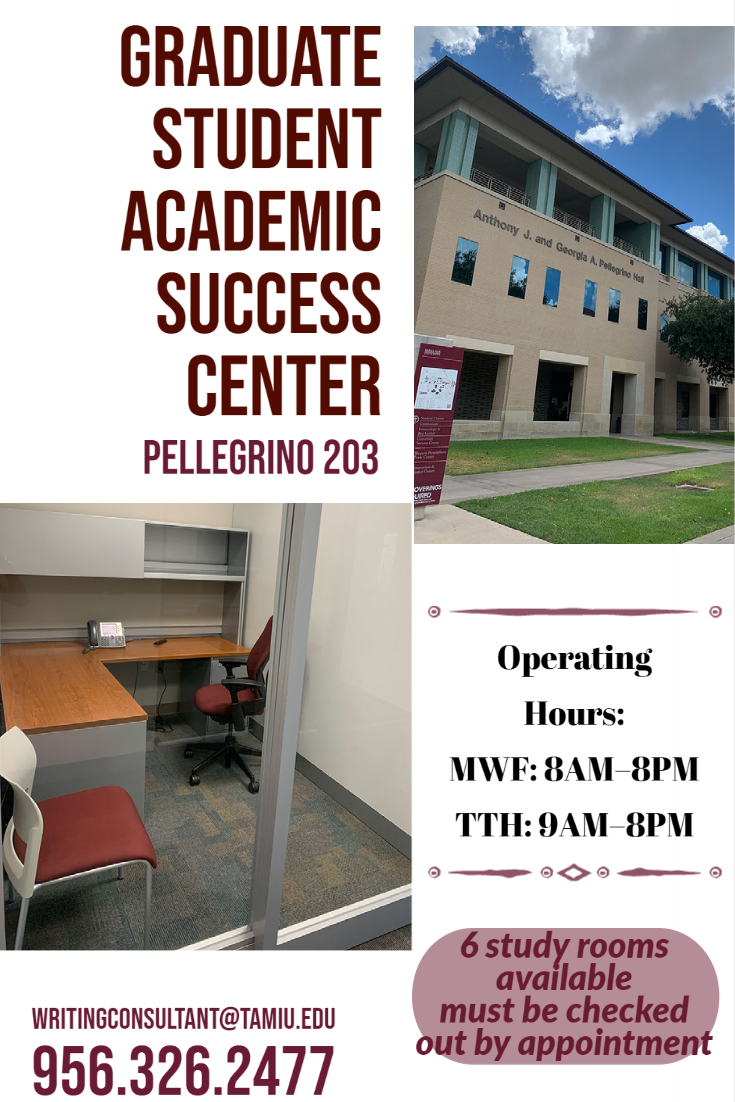 *Due to TAMIU's COVID-19 safety precautions and social distancing measures, each room may only be occupied by one student per appointment at this time. No walk-in appointments will be allowed. To reserve time in a room, schedule all appointments using our
online tool
. See above for full list of rules for Study Room use.