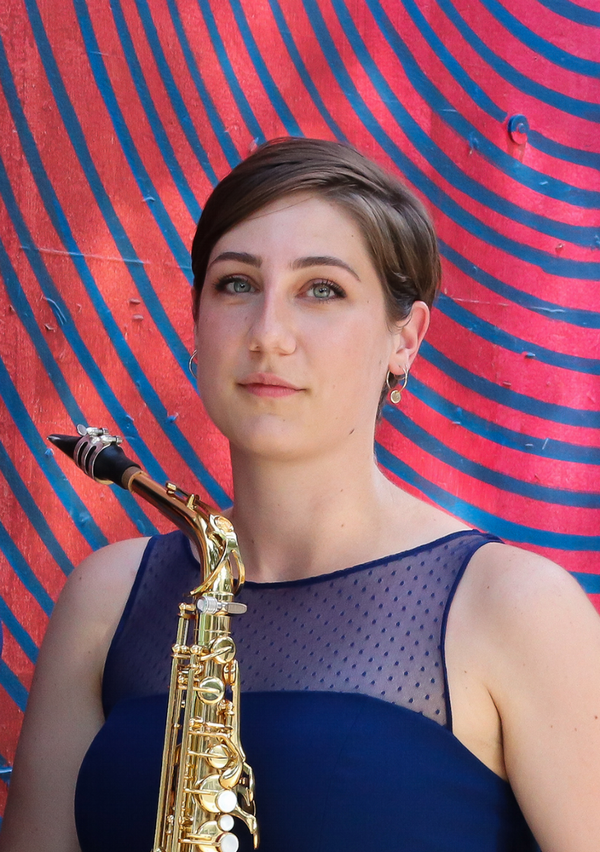 Adjunct Professor of Music
Saxophone
hetricksarahv@gmail.com

Sarah Hetrick, a Pennsylvania native, is a saxophonist, educator, and arts administrator based in Austin, TX. Aside from teaching at Texas A&M International University and in the Central Texas area, Sarah enjoys maintaining an active performing career as a recitalist throughout the country. Sarah is a member of the Austin-based Density512 chamber orchestra, as well as the alto saxophonist for both the MODUS saxophone quartet and the award-winning Khroma Quartet. Sarah presents regularly at the Navy Band International Saxophone Symposium, The Texas Music Educators Association Conference, the North American Saxophone Alliance Conferences, and as a Guest Pedagogue for the Center for Music and Human Learning's Habits of Musicianship Workshop. In addition, Sarah has presented at the Boulanger Initiative's WoCo Fest and was featured in Exposure TV's video series and Novus New Music's Campaign for Women in Music. A dedicated advocate and performer of new music, Sarah has commissioned and worked with composers Susanna Hancock, Angélica Negrón, Gemma Peacocke, Alexandra Gardner, David Gompper, Jean-François Charles, Tonia Ko, Shelley Washington, Alexis Bacon, Evan Lawson, and more. Sarah has performed in the Fusebox Festival, the multidisciplinary festival Ears, Eyes, and Feet, FastForward Austin, prismatx ensemble's concert series, the Oh My Ears Festival, and with the Black House Collective. Sarah is the director of the Elise Hall Competition for Emerging Saxophonists, a University Fellow at The University of Texas at Austin, a PEO Scholar, and the recipient of both the Presser Graduate Music Award and the Rainwater Grant for Innovation in Music. Sarah earned a Bachelor of Science Degree in Music Education and graduated Summa Cum Laude from Indiana University of Pennsylvania, a Master of Music Degree in Saxophone Performance from The University of Texas at Austin, and completed additional study at Université Européene de Saxophone in Gap, France.