TAMIU Professor Presents Research at National Conference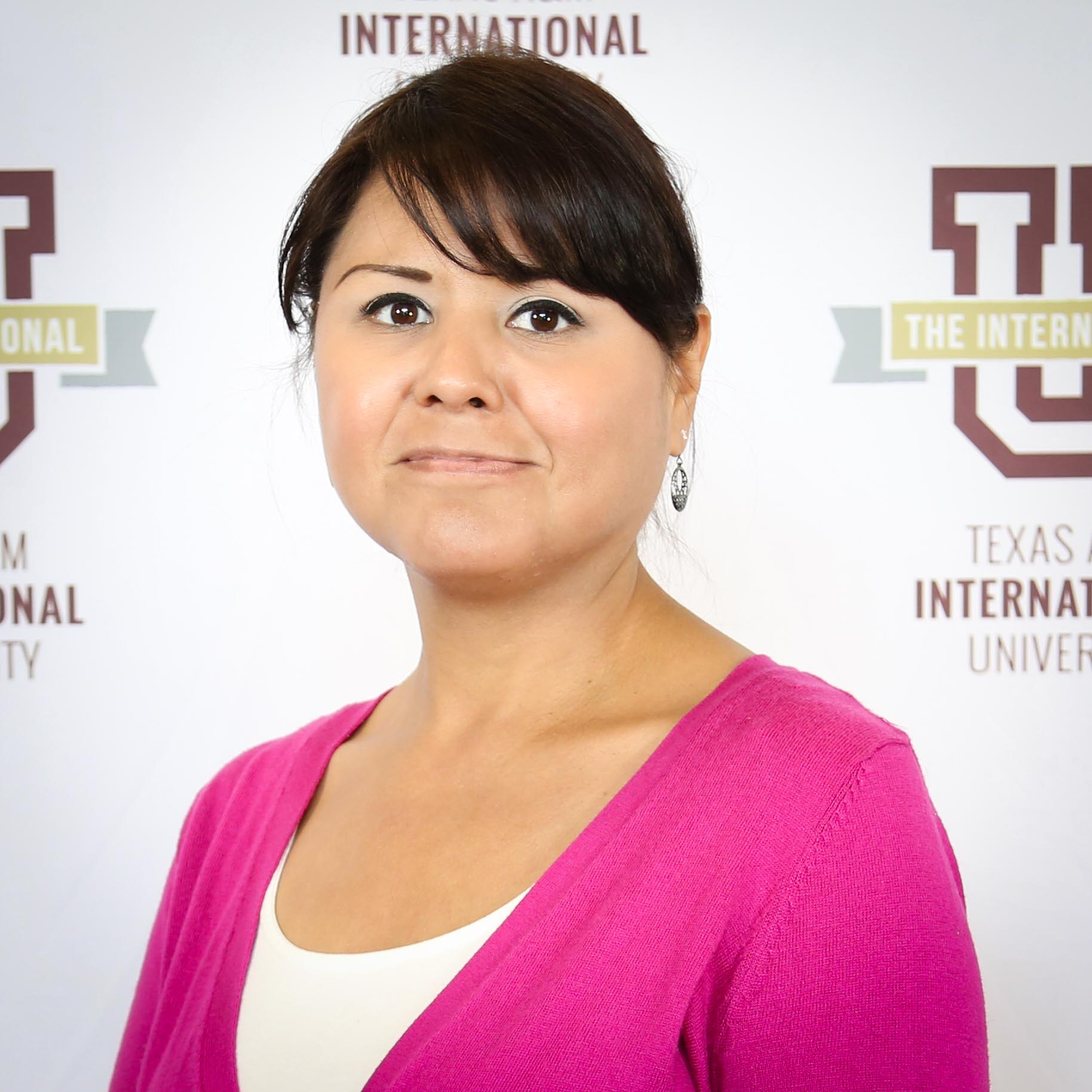 Dr. Mónica Muñoz, associate professor of Psychology and director of TAMIU's Bachelors in Psychology program
A Texas A&M International University (TAMIU) faculty member presented research on dark personality traits at the recent 17th Annual Meeting of The Society for Personality and Social Psychology (SPSP) in San Diego, CA.
Dr. Mónica Muñoz, associate professor of Psychology and director of TAMIU's Bachelors in Psychology program, presented "Exploring the Dark Personality: Empathy, Emotional Intelligence and the Dark Triad."
Dr. Muñoz offered an explanation about the mysterious-sounding 'Dark Triad.'
"The Dark Triad is what we consider dark personality traits: Machiavellianism, narcissism, and psychopathy.  Basically, I've been looking at these traits to see how they might influence people and how they interact socially, perform at work, or perform academically," Munoz said.
Specifically, her research presentation focused on how the Dark Triad relates back to empathy and emotional intelligence.
"This study looked at the correlation between the so-called Dark Traits and empathy, which is considered a more positive trait, and emotional intelligence.  I want to continue this research and in the future look at the way the traits may actually predict behavior, versus predicting or correlating with other traits," Muñoz noted.
The Society for Personality and Social Psychology is an international association that gathers together more than 3500 social and personality psychologists annually.
Conference goers come from academic, non-profit, government, and private sectors to present and discuss research, network and collaborate on projects. They also pursue professional development aimed at advancing science and pedagogy in the field. The association's 2017 SPSP Convention will be in San Antonio next January.
The SPSP publishes journals and reports, including the Personality and Social Psychology Bulletin, a monthly academic publication for original empirical papers in all areas of personality and social psychology.
For additional information on Dr. Muñoz' research, or information on the undergraduate Psychology program at TAMIU, contact her at 956.326.2656, email  mmunoz@tamiu.edu or visit offices in Dr. F. M. Canseco Hall, Suite 312.
For more on the Society of Personality and Social Psychology, click on http://www.spsp.org
Related Link:
TAMIU's Bachelors of Arts in Psychology Degree
http://www.tamiu.edu/catalog/current/ba-psych.shtml