An event on January 3rd, 2017, brought nearly 300 local teachers and administrators to Texas A&M International University. Hosted by the College of Education, the Teach to Lead Summit sought to seek solutions and gather new ideas on the topic of "Closing the Student Achievement Gap." Attendees participated in activities focused on building and discussing problem solving tactics for groups of students who face challenges and disadvantages that other students may not, such as:
Racial and ethnic minorities
English language learners
Students with disabilities
Boys/girls
Students from low-income families
Gay, Lesbian, Bisexual and Transgender People (LGBT)
First Nations
Migrant Students
Participants benefited by developing ideas and building relationships with other teachers and professionals, as well as with members of the ASCD, National Board, United States Department of Education, among others.
The dean of the TAMIU College of Education was very happy with the success of the event.
"There is a sleeping giant of teacher leadership , which  when awoken can serve as a powerful catalyst for reducing the achievement gap in Hispanic serving schools within Laredo and across the country."
-Dr. James O'Meara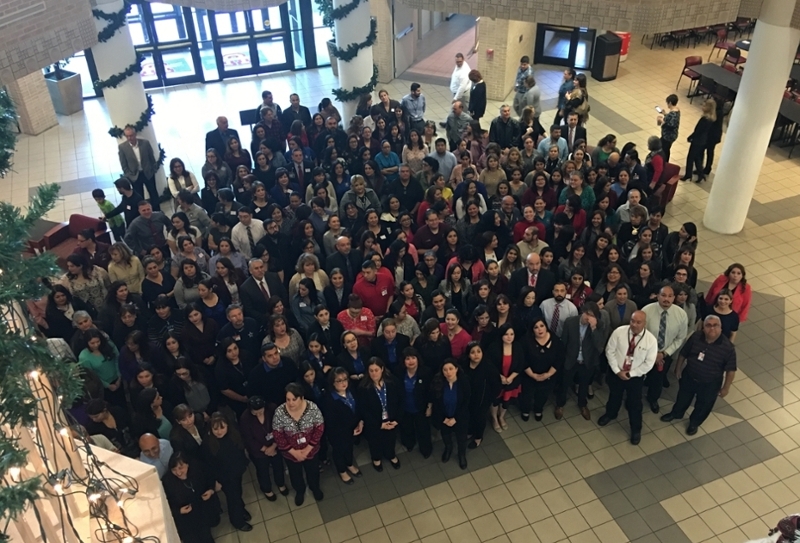 To learn more about the Teach to Lead initiative, please click here.
Published 1/6/2017