Nine student volunteers with the TAMIU College of Education's Master of Science in School Counseling program had the opportunity to visit Laredo's Sacred Heart Children's Home and give a training to the Congregation of Sisters there who care for the children. Many of these sisters belong to the local Sacred Heart chapter, but several of the twelve who attended were visiting from other regional Sacred Heart facilities. The seminar consisted of three presentations, which focused on children's development and effective techniques to communicate with the children residing in the home. All of the presentations were bilingual, as many of the Sisters and children speak Spanish primarily. The volunteers were clinical counseling interns under the tutelage of Dr. Lorraine Dinkel.

The MS in School Counseling students have been invited to return for similar seminars in the future. The sisters have asked for a follow-up visit, which would include additional training for the Sisters in working with the children.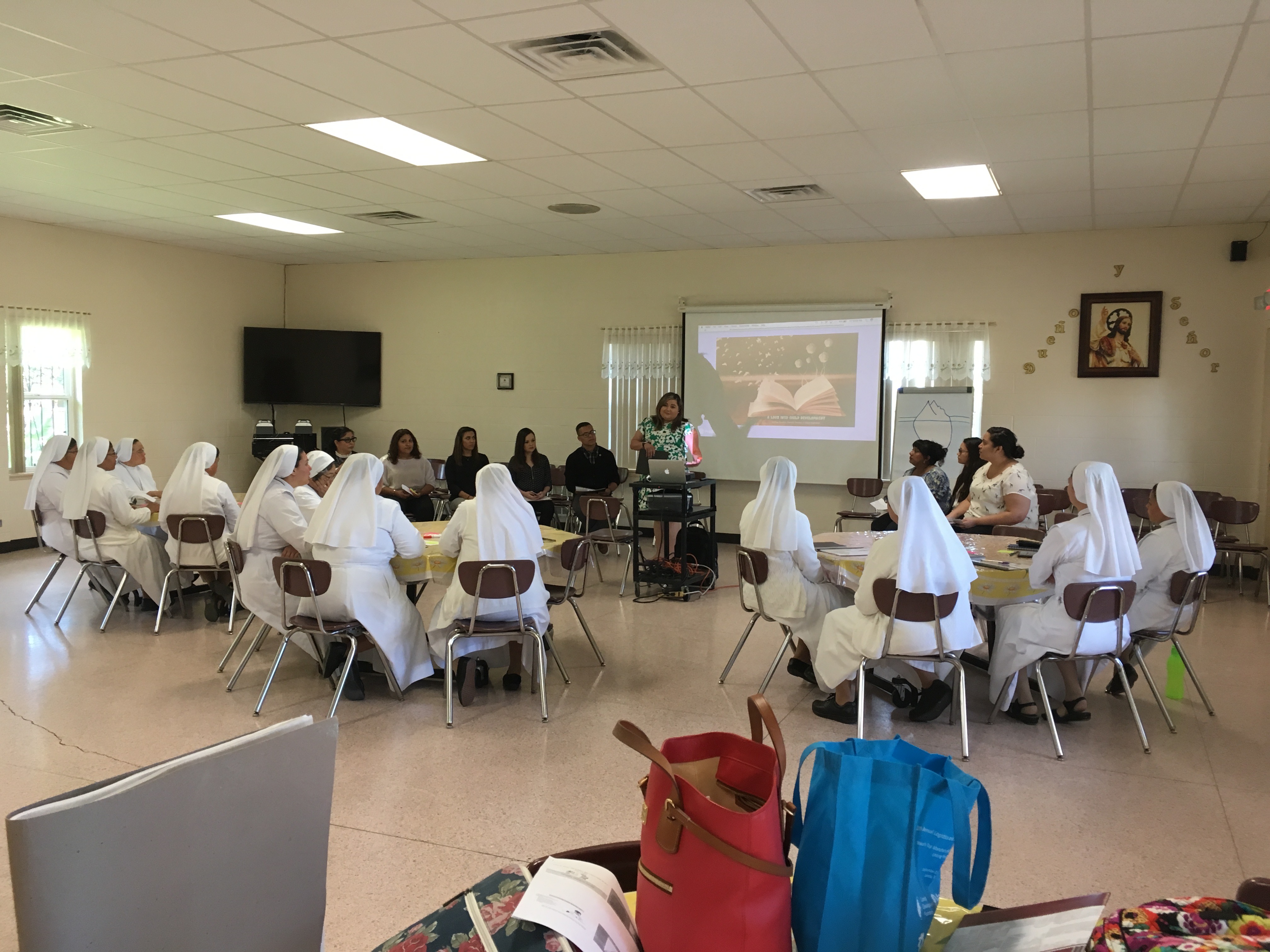 Located in South Laredo, Sacred Heart Children's Home serves children in need in the Webb County area. If you would like to learn more about this organization, you can contact them at (956) 723-3343.