Certification Exams
Announcement for candidates seeking a standard classroom teaching certificate in elementary education grade levels:
Core Subjects EC-6
Core Subjects EC-3
Core Subjects 4-8
ELAR 4-8 ELAR
Social Studies 4-8
To earn the above elementary grade level certificates without being required to pass the new Science of Teaching Reading (STR) exam, candidates must have completed all program requirements including: passing TExES content exam, passing TExES PPR EC-12 exam, satisfactorily completing clinical teaching, having a Bachelor's degree conferred, completed all mandated trainings, and have applied, been recommended for, and had thei certificate issued by the state for their elementary level certification by December 30, 2020. Candidates who are not formally certified elementary education teachers by December 30, 2020 will be required to pass an additional exam: TExES Science of Teaching Reading (STR) exam to earn their elementary grade level certificate. All elementary education candidates planning to enroll in Block III after Spring 2021 must pass TExES Core Subjects EC-6 or TExES Core Subjects EC-3 and TExES STR prior to being admitted to EDCI 4693 (Student Teaching).
For further information/questions: coedacceptance@tamiu.edu
The TAMIU College of Education Educator Preparation program is devoted to getting students certified and ready for the classroom. Our programs prepare students to become early childhood and elementary teachers. We also help students from other majors become certified classroom teachers at the middle- and high-school levels. Our professional certification programs prepare students for administrative and supporting roles in schools. Our services include test preparation, diagnostic tests and approval for TEA (Texas Education Agency) certification testing.
Visit the TEA website for more information about state of Texas certification exams here. 
 TExES Exams for Certification: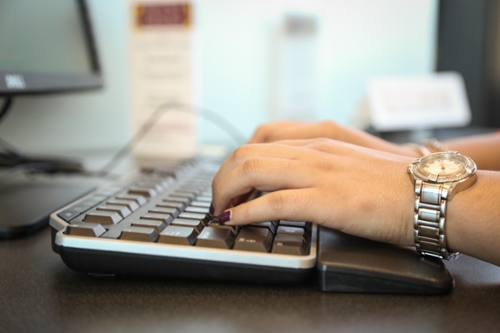 Frequently Asked Questions
Welcome to TExES
Creating or Updating at TEAL Account
Practice Exam Registration
Practice Exam Scores
Eligibility Forms
State Exam Registration
 Other Resources to Improve Knowledge:
For more information, please contact: 
Dr. Gilda Y. Martinez
Assistant Professional
PLG 302 E
956-326-2428

Brought to you by the Texas A&M System's We Teach Texas campaign. www.weteachtexas.org 
Check out the College Social Media on Facebook, Instagram, and Twitter: @txamiucoed
#weteachtexas #weteachlaredo