About the Program
The mission of the Master of Science in Bilingual Education is to prepare graduates for leadership roles promoting bilingual education implementation impacting learners in globally diverse environments. Pursuing the MS in Bilingual Education offers educators the opportunity to explore one specialization deeply. Commitment to the field is evident as educators interact with others in the work world; thereby, networking opportunities surface.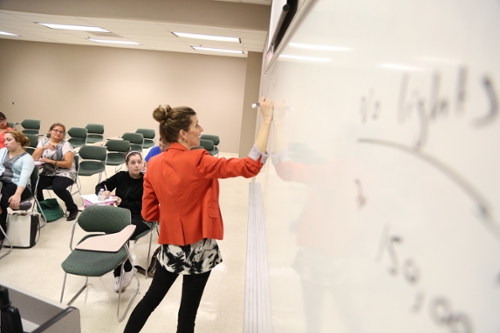 About Our Faculty
Our faculty remains committed to fostering 21st century, global education for all students. Small ratios and varied delivery platforms promote cohesive relationships between faculty and students. Over 40 years of public school experience ranging from classroom teacher, principal, support team specialist and Federal Compliance Officer, afford us the opportunity to model and cultivate leadership roles in the field.
Why You Should Come Here
The Top Ten Reasons to Pursue the MS-BIL Include:
•Subject Specialization
•Professional Growth
•Like to Challenge Yourself
•Career Advancement
•Making Yourself Marketable
•Acquiring Experiences from Interactions with Teachers, Faculty and Colleagues
•Career Networking
•Sharpen/Develop New Skills
•Love Learning About Your Subject Area
•Become an Expert in the Field.