About the Program
Our primary mission is to prepare highly effective culturally competent professional counselors for Texas K-12 schools and other professional settings. The program complies with the criterion established by the Council for the Accreditation of Counseling and Related Educational Programs (CACREP). The curriculum combines counseling theory and technique courses with practicum and field-based internship experiences.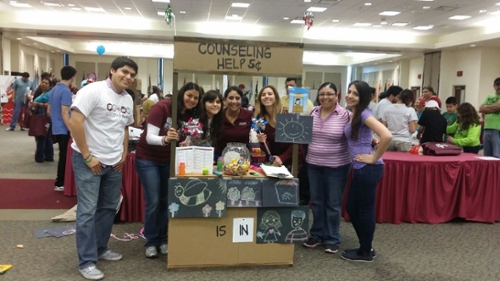 Catalog Information
This 60 credit hour program offers many opportunities with which to gain clinical experiences. For more detailed course catalog information, click here.

About Our Faculty
The school counseling program faculty have a variety of experiences in school and clinical settings with children and adolescents, having worked in multiple professional settings across the nation. All departmental faculty have terminal degrees from CACREP programs and are licensed professional counselors (LPC). Our faculty are active scholars encouraging alumni and current students to also become engaged. Those who express an interest in pursuing publications and presentations thrive with faculty who inspire students to explore scholarly venues by working together. Often, our alumni and students co-present with faculty and these presentations morph into collaborative publications. Our cohorts develop a strong supportive bond that lasts way beyond the degree program, as they become qualified to be professional school counselors and LPCs, simultaneously.

Why You Should Come Here
•The students make the learning experience fun and challenging!
•99% pass rate on the TExES 152 for School Counselors (High-Stakes Test).
•A national, state, and local need for school counselors (projected increase: 30%).
•While learning new counseling skills, your teaching skills will improve!
•You will be eligible for school counselor certification and licensure as a professional counselor (LPC) in Texas.
•Most importantly, you will discover untapped meaning, purpose, and potential in life.