College of Education Professors Gear Up for a New Semester
Summer 2017 was very eventful for the professors within TAMIU's College of Education. Between teaching classes in the summer, leading study abroad trips to Russia and Spain, and attending conferences on education and teaching, they have continued their dedication in education and striven to enhance the academic experiences for students within the College of Education. As the Fall 2017 semester begins, we would like to thank our professors for all they do. As we enter into a new academic year, we wish our students and faculty a wonderful semester full of exciting opportunities and acadmic enrichment.
Some highlights from Summer 2017 include:
---
Dean James O'Meara was asked to join the editorial board of the International Journal of Innovation in Teaching and Learning (IJITL). The online, print open access and bi-annual journal is hosted by Department of Education, International Islamic University, Islamabad-Pakistan, and has a focus on new research throught varying fields of education.
---
Melissa Garcia Earned a Doctoral degree in Education with a Concentration in Speech-Language Pathology from NSU. Her Dissertation was entitled: Examining Intercultural Competence in Communication Sciences and Disorders: Undergraduate Students Participating in International Service-Learning. Congratulations, Dr. Garcia!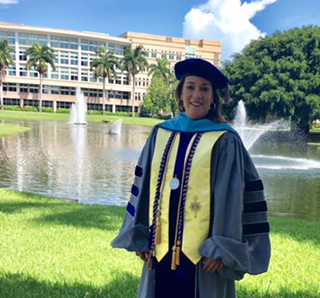 ---
Dr. Puneet Gill presented a conference at Texas A&M University - Corpus Christi in June, hosting a session called "Grossologist Workshop." She says,  "Through a conference like this, we're able to showcase how science and math work in conjunction with one another and demonstrate how teachers can take that knowledge and implement it back in their own classrooms. One of the great things about being able to collaborate with other educators is you find there are multiple ways to perform one exercise."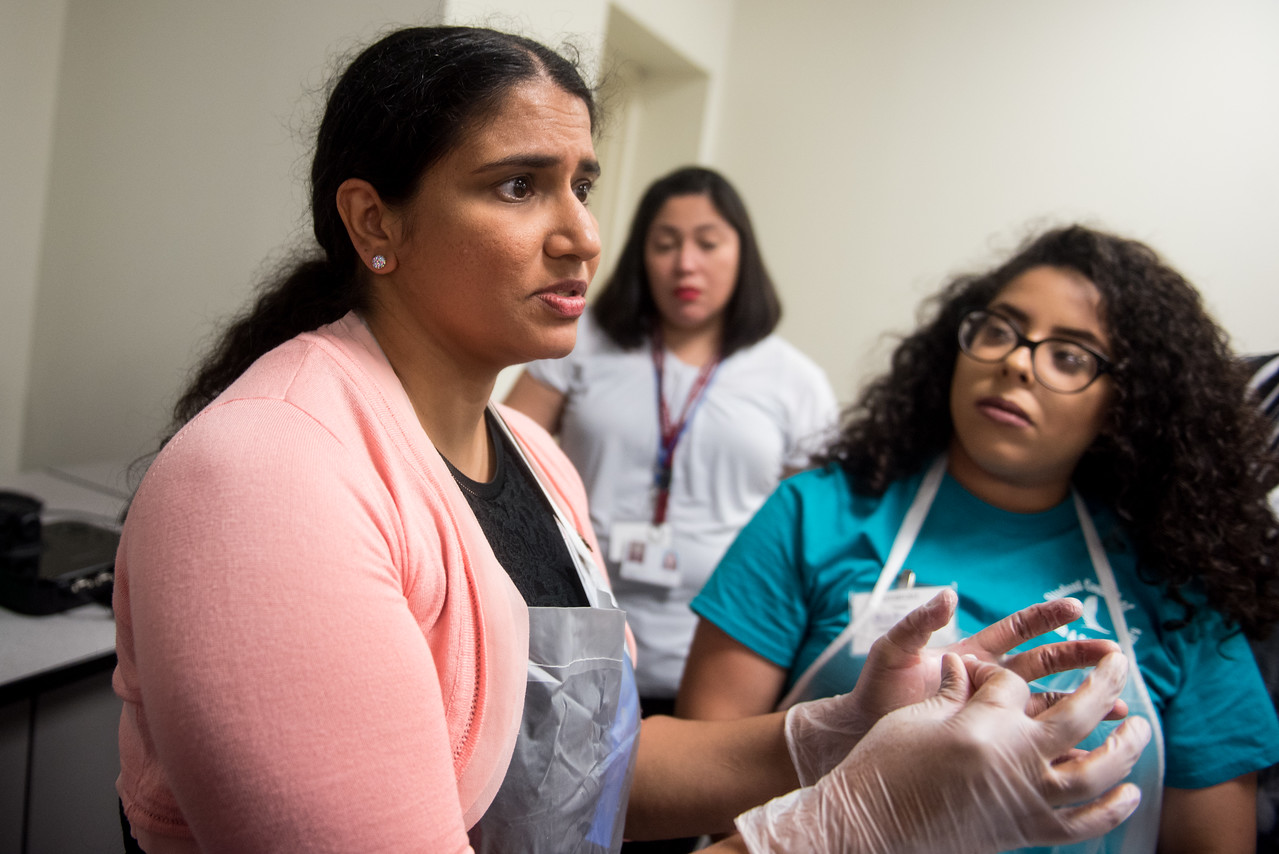 Dr. Selina Mireles stepped down as Associate Dean for the College of Education to fill the position of Dean of the College of Education at UT Permian Basin. Congratulations and good luck to her!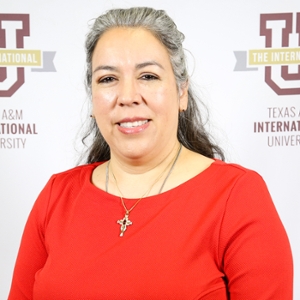 ---
Students of the College of Education/Early College High School Program, under the tutelage of Dr. Tonya Huber, met in the TAMIU Student Center Ballroom for their presentations of their Introduction to the Teaching Profession. While many students take summers, these students got to work on their journey to teaching professions, learning about all types and trades of the educational field from cutting edge methodology, psychoanalytic study of student habits, and most of all defining themselves as future educators.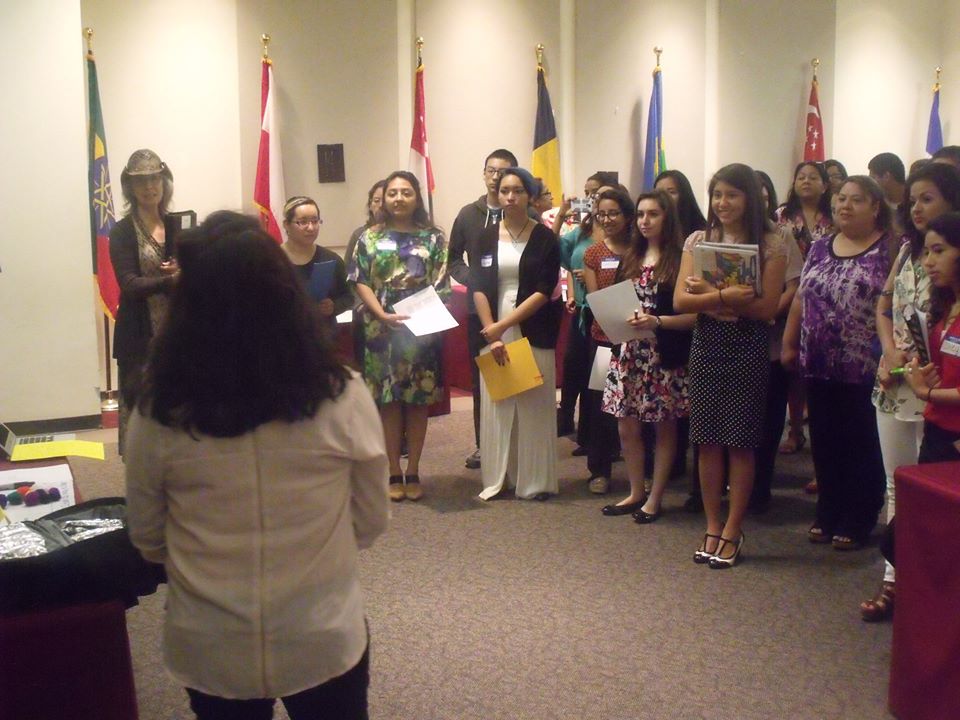 Dr. Diana Linn led a study abroad trip to Madrid, Spain, which emphasized Teaching Diverse Student Populations and an Introduction to Special Education.  Students strolled through the city, visiting historic, innovative, and cultural sites such as the Royal Palace of Madrid, the College of Santa Maria de la Hispanidad, the Cultural Plaza and many more.
---
Dr. Stephen Benigno visited Greece in May to participate in the Athens Institute for Education and Research's 19th Annual International Conference on Education in Athens. In September, he will travel to Dalian, China, to chair a forum and serve as a speaker at the World Educational Day 2017.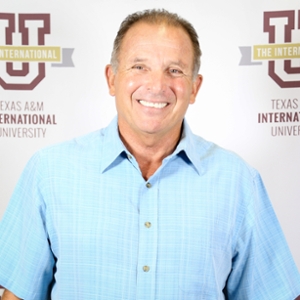 Dr. Hanna Lainas led a study abroad trip to St. Petersburg, Russia, which emphasized on Counseling and Culture. Students were able to bask in Russian culture, architecture, and cuisine, and represented TAMIU and the College of Education at  St. Petersburg State University.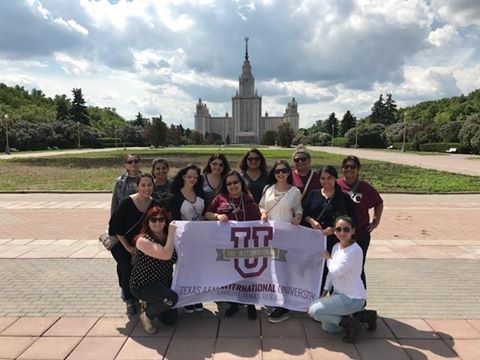 ---
It's official! COED will play host to the International Council on Education for Teaching 62nd World Assembly in Summer 2018. Dean O'Meara, ICET President, is encouraging all to become a member and attend. The focus of this conference will be "Expanding Access & Exploring Frontiers in Education". We will be collaborating with the Teach to Lead initiative as well as ASCD and the Laredo Conventions and Visitors Bureau for this event. We are excited and honored to bring this world-class conference to Laredo. Traditionally held abroad, the World Assembly will be held in the United States for the 5th time, and outside of Washington D.C. for the 2nd time in history.