Updated: 06/04/2020
Office of the President
Dear University Community,
Welcome to our online Summer Session.  The University remains committed to its essential mission and so we continue to practice social distancing, face-covering and following CDC guidelines on cleanliness. Our campus remains closed to the public and open only to students, faculty and staff and those with a legitimate business purpose.
Students, make sure you bookmark and visit our dedicated COVID-19 website for updates and information relative to campus operations, services and more. It is continually updated and is located here.  In addition, visit our TAMIU Together website for more on how we are sharing this journey and responding to this challenge.
Many students and their families have been impacted by the pandemic.  TAMIU CARES is a government-funded program that can provide students with emergency grant assistance. TAMIU will award $5.1 million in emergency grants to assist students as part of its TAMIU CARES Program.  Of this, 92%, or $4,750,878, are federal funds while the remaining 8%, or $394,000, is from non-governmental sources. To apply and learn more, go to the TAMIU CARES website.
Our COVID-19 pandemic response continues and we are remaining optimistic, yet flexible as we move forward.  Next week, we will begin a gradual, phased and safe return of our workforce to offices.  We will continue to add staff over the next few weeks and anticipate a full non-faculty workforce to be in place by July 6, 2020.
This is consistent with Texas Governor Greg Abbott's  plan to reopen the economy "focused on restoring lives while protecting livelihoods." In addition, our governing Texas A&M University System Board of Regents, meeting last week, provided its System-wide Plan with guidelines for Reopening this Fall which will inform our own Fall plan.
As has been previously shared and reaffirmed by our Board, our commitment for the Fall semester is a structured return to face-to-face classrooms, contingent on  the virus' spread or  containment, capacity for testing and CDC recommendations.
But clearly this Fall will not look like our traditional Fall semester.  That said, we may redefine our delivery or experiences, but our mission remains unchanged.   The commitment and  resolve shared throughout this challenging time  by students, faculty and staff has been impressive.  Together, we  will continue to deliver our cherished mission.
Our plans for Fall will be determined in part by a representative group of campus tactical teams to help us identify strategies and plans for our Fall reopening.  I greatly appreciate all who have agreed to serve on five committees providing recommendations for reopening to me.
In the interim, the University continues to practice:
*CDC social distancing and gathering standards remain in place.
*Covering of one's nose and mouth continues in on-campus facilities and throughout campus grounds when around others.  Your covering may be removed if  you are alone in your office, or have a private office.
*Frequent hand washing and use of  hand sanitizer should continue. Avoid touching your face.
*Employees: Monitor your health to include regular temperature checks.  If you should feel ill, you should not report to work.  and if you are already at work, you should head home immediately after notifying your supervisor.
Last week, Dr. Nick Hudson found an engaging way to deliver a welcome package to our incoming freshmen as part of our transition to an online Dusty Camp Student Orientation.  This is a good example of how we must creatively sustain our traditions to ensure that Dustdevils have a full University experience that prepares them for  success.
Once again, our phased reentry continues slowly and cautiously, keeping the health and safety of all members of the University community at the forefront.  I look forward to seeing both familiar and new faces on campus and wish everyone a meaningful and successful summer.
Most of all, I look forward to an eventual return  to a robust campus life and living that we can all cherish…together.
We are TAMIU Together.
Be Safe. Be Well.

Pablo Arenaz, Ph.D.
President

How is it Spread?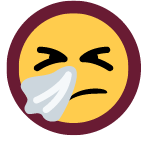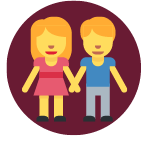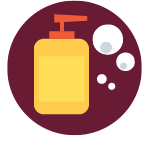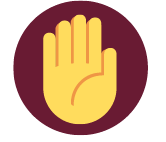 Touching your mouth, nose, or eyes
Prevent the Spread!
Check Mark Icon Wash your hands often with soap and water for at least 20 seconds
Check Mark Icon Do NOT touch your mouth, nose, or eyes with unwashed hands
Check Mark Icon Avoid close contact with people who are sick
Check Mark Icon Cover your cough and sneeze with a tissue, throw tissue in trash
Check Mark Icon Clean and disinfect objects and surfaces
Check Mark Icon Stay home from work or school if you have fever or are not feeling well.
Symptoms
Symptoms may appear in as few as 2 days or approximately 2 weeks after exposure.
Symptoms may include: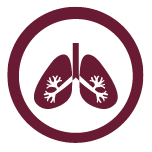 If you have symptoms, contact a healthcare provider. Current TAMIU Students can call Student Health Services at (956) 326-2236 or visit Student Center (STC) room 125.