Dustdevil Diversity & Inclusion
With over 8,400 students enrolled and some 31 countries represented in its combined undergraduate-graduate population (the largest number coming from México), Texas A&M International University (TAMIU) celebrates the "International" in its name proudly. It also promotes Diversity, Equity and Inclusion not only on campus but everywhere Dustdevils go! Join us in celebrating the diversity that you bring to TAMIU. Get a glimpse of other cultures, traditions and thoughts. Get involved in events. Open your eyes to an exciting new world.
Visit our Dustdevil Diversity Spotlight Series page to find out inspirations and accomplishments of our Dustdevil community, immerse yourself in our dedicated Heritage pages, or scan our research page for studies and publications by our diverse faculty members.
Leadership requires Empathy, Knowledge, and skill
Browse TAMIU's International Leadership Series to learn more.
Heritage Month Highlight
Asian American and Pacific Islander Heritage Month
Since the 1980s, Asian Americans and Pacific Islanders have been grouped as one category of Asian Pacific Islander. This term includes all Asian continents and the Pacific islands of Melanesia (New Guinea, New Caledonia, Vanuatu, Fiji and the Solomon Islands), Micronesia (Marianas, Guam, Wake Island, Palau, Marshall Islands, Kiribati, Nauru and the Federated States of Micronesia) and Polynesia (New Zealand, Hawaiian Islands, Rotuma, Midway Islands, Samoa, American Samoa, Tonga, Tuvalu, Cook Islands, French Polynesia and Easter Island).
Asian/Pacific American Heritage Month was established to commemorate the immigration of the first Japanese to the US on May 7, 1843, and to honor the completion of the transcontinental railroad on May 10, 1869 with the help of over 20,000 Chinese immigrants.
In the wake of the increased awareness of violence against Asian and Asian American, everyone is impacted in one way or another, whether we're black, white, Asian, Pacific Islanders, male, female, adults, or children. Hence, celebrating Asian American and Pacific Islander Heritage this year is particularly sentimental and timely. It is important that as a TAMIU community, we intentional educate ourselves about the histories, cultures, and contributions of AAPI.
TAMIU Inclusion Diversity and Equity (TIDE) Committee
We are currently planning the 2021 AAPI Heritage Month celebrations. Students, faculty and staff are welcome to participate in our upcoming meetings and suggest events. For more information on how to join, please contact Committee Dr. Peter Haruna at pharuna@tamiu.edu or Mika Akikuni at makikuni@tamiu.edu. 
Amy Tan: Unintended Memoir
The story of the author whose first novel, "The Joy Luck Club," was published to great commercial and critical success. With the blockbuster film adaption that followed as well as additional best-selling novels, librettos, short stories and memoirs, Tan firmly established herself as one of the most prominent and respected American literary voices working today.
Jewish Heritage Month Events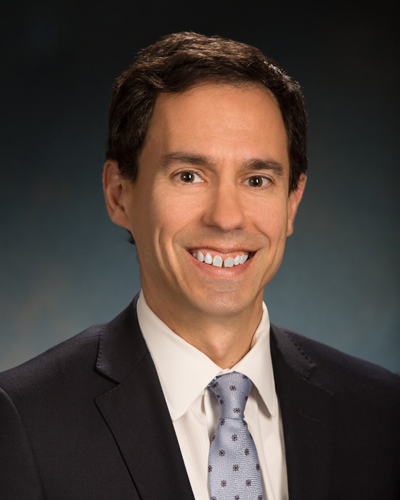 State Business Legislative Update and the Impact of Policies on Texas' Diverse Populations
March 25, 2021
11:00 A.M. CST (Online)
On the occasion of TAMIU's celebration of Jewish American Heritage Month, TAMIU's Inclusion, Diversity and Equity Committee introduces Glenn Hamer, president and CEO of the Texas Association of Business, featured panelist, as he connects with TAMIU's Small Business Development Center, the Texas Center for Border and Economic Development and the A. R. Sanchez, Jr. School of Business, to provide an update about his work at the Texas Legislature advocating for Texas businesses. He will also delve into his own heritage as well as the importance of Diversity and Inclusion for Texas businesses.
View Full Story
Upcoming Heritage and Awareness Months
Dive into a New World 
"One of the beauties of art is that it reflects an artist's entire life."
Who doesn't love to relax and explore a new world through a book while listening to music and enjoying a snack on the side? And yes, it can all be done at the same time! Here, we introduce you to authors, music and recipes from here and all over the planet that add to our collective thoughts, voice and way of enjoying life.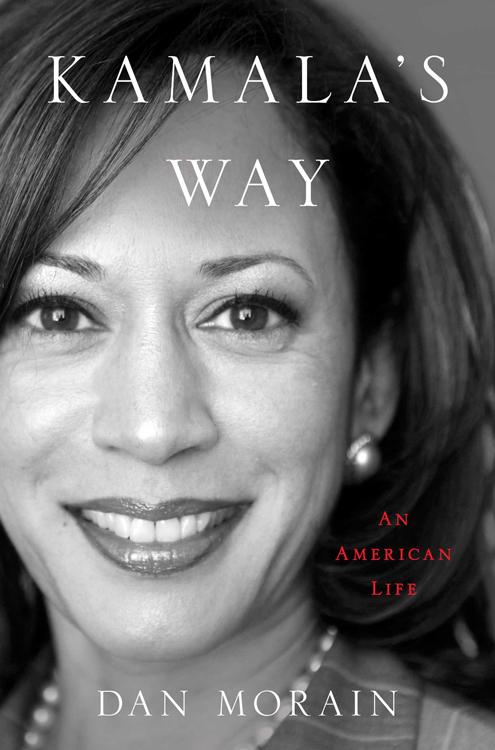 Kamala's Way: An American Life
The Kamala Harris the public knows today is tough, smart, quick-witted, and demanding. She's a prosecutor—her one-liners are legendary—but she's more reticent when it comes to sharing much about herself, even in her memoirs. Fortunately, former Los Angeles Times reporter Dan Morain has been there from the start.

In Kamala's Way, he charts her career from its beginnings handling child molestation cases and homicides for the Alameda County District Attorney's office and her relationship as a twenty-nine-year-old with the most powerful man in the state: married Assembly Speaker Willie Brown, a relationship that would prove life-changing. Morain takes readers through Harris's years in the San Francisco District Attorney's Office, explores her audacious embrace of the little-known Barack Obama, and shows the sharp elbows she deployed to make it to the US Senate. He analyzes her failure as a presidential candidate and the behind-the-scenes campaign she waged to land the Vice President spot. Along the way, he paints a vivid picture of her values and priorities, the kind of people she brings into her orbit, the sorts of problems she's good at solving, and the missteps, risks, and bold moves she's made on her way to the top.
About the Author
Dan Morain has covered California policy, politics, and justice-related issues for more than four decades, including twenty-seven years at the Los Angeles Times and eight at The Sacramento Bee, where he was editorial page editor.
Taste of Life
Each culture has a rich culinary aspect to it. Taken from faculty and students, a new recipe will be posted periodically to give you the chance to embrace a new culture. Bookmark this page to stay up to date.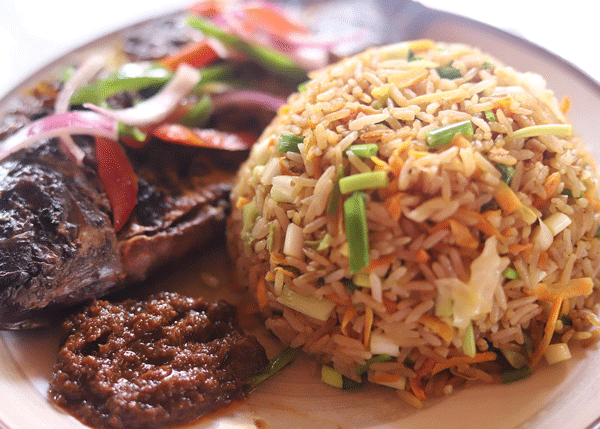 Jollof Rice
Jollof rice is a fragrant and delicious, one-pot rice dish popular in many West African countries such as The Gambia, Senegal, Ghana, Nigeria, Benin, Cameroon, Sierra Leone, Ivory Coast, Liberia, Togo and Mali. It is also called 'reddish one-pot dish' and varies in these countries.
Jollof rice traditionally consists of rice, cooking oil, vegetables such as tomato, onion, red pepper, garlic, ginger and scotch bonnet. To enhance the color of the dish, tomato paste is added. As seasoning spices, salt, seasoning and stock cubes (a blend of flavour enhancers, salt, nutmeg and herbs), curry powder and dried thyme are used. To complement the dish, chicken, turkey, beef or fish are often served with the dish.
View Recipe
Featured Playlist