Dustdevil Diversity Spotlight Series
TAMIU values the unique life experiences, stories, thoughts and contributions of its faculty, students, staff and alumni. We may all come from different places but it is by appreciating one another and working together that we are able to promote an inclusive, diverse and equitable society. In this section, we will keep adding stories of people who help to truly make TAMIU diverse and international. If you have suggestions on a person who should be featured next, email Mika Akikuni at makikuni@tamiu.edu
Featured Spotlight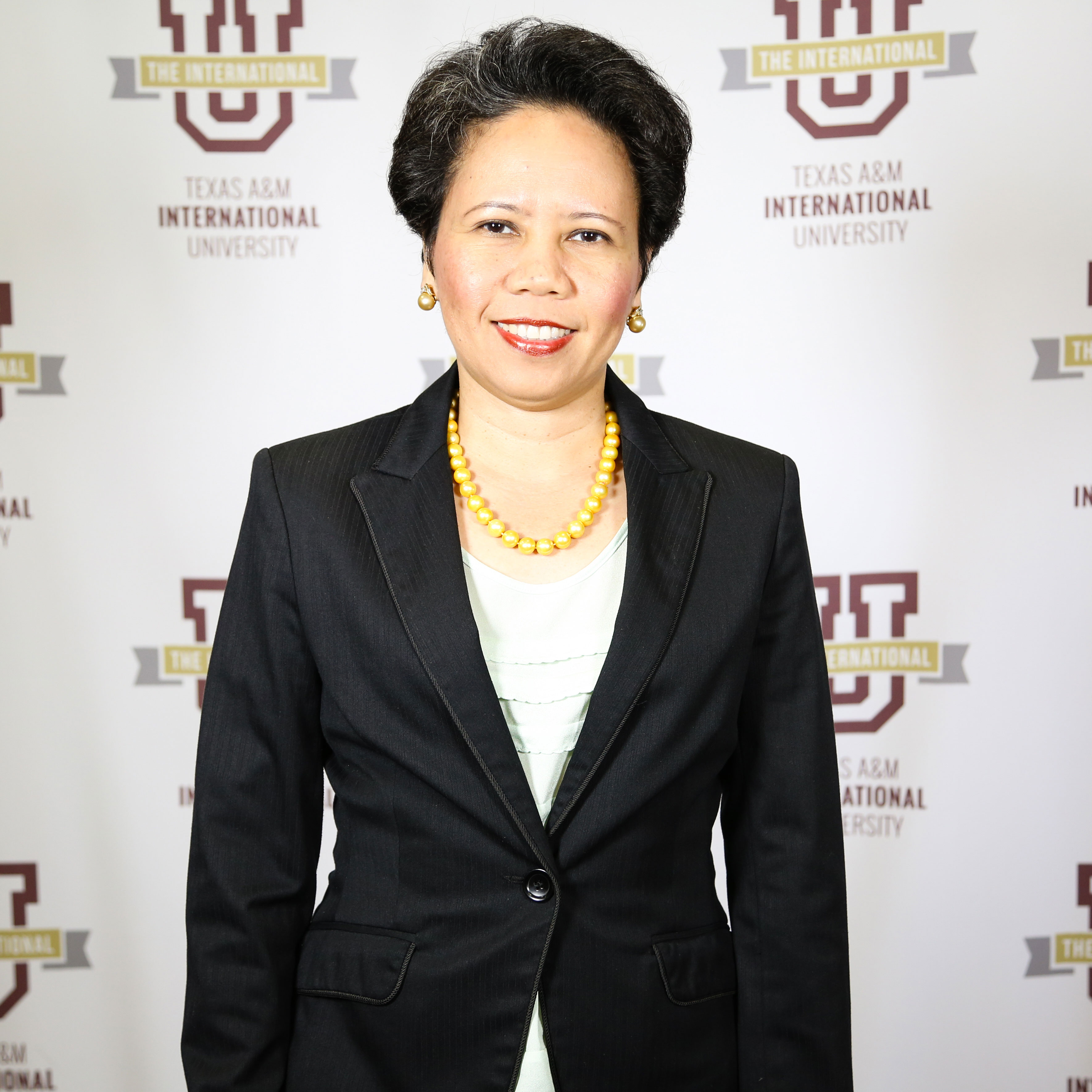 Dr. Marivic Torregosa
Meet Dr. Marivic Torregosa. She's originally from the Philippines. Energetic, dynamic, and constantly on the move, she's recently been named Dean of the College of Nursing and Health Sciences. For those who may not know, Dr. Torregosa has served as principal investigator on multi-million dollar grants including the TAMIU-Sexual Assault Nurse Examiner (SANE) Program funded by the Health Resources and Services Administration (HRSA) for $1.17 million and the $2.3 million TAMIU Online FNP Program funded by the US Department of Education.
Her varied research interests include predictors of academic success, the importance of evidence-based curriculum, the role of undergraduate research and scholarship on learning and teaching, the sense of community and stroke recovery as well as ancestral health and its ongoing manifestations, among others. She enjoys reading, listening to music, fitness and yoga.
To learn more about Dr. Torregosa, check out her Dustdevil Diversity Spotlight story.
More Stories