Women's History Month
March

Due to the COVID-19 Pandemic, all events for this Heritage month have been cancelled. Although unable to meet in groups, we are dedicated to celebrating the impact women have made throughout our nation. 
Women have heavily influenced and made tremendous contributions to the history and achievements of the United States. For the duration of the month of March, we celebrate these individuals and the contributions they have made to our nation and Dustdevil family.
Heritage Spotlights
Our Dustdevil Diversity Spotlight Series for Women's History Month include interviews by:
International Women in Academia Panel Discussion
In celebration and commemoration of Women's History Month at TAMIU our Texas A&M International University faculty members share stories, challenges, and advice for those following in their footsteps. Presented by TAMIU's Inclusion, Diversity, and Equity (TIDE) committee and hosted by Killam Library.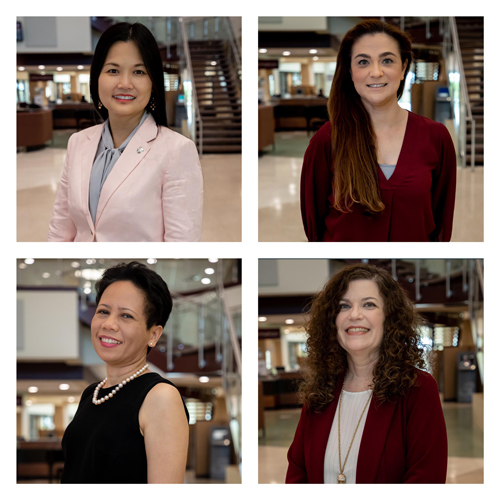 Becoming a Dean
At Texas A&M International University (TAMIU), the majority -- or four of the six college or school deans -- are women. Among them are mothers, a first woman Hispanic dean, and women of international origins who've adapted to vastly different countries and higher education systems.
Here, TAMIU's women deans: Dr. Jennifer Coronado, Graduate School; Dr. Claudia San Miguel, College of Arts and Sciences; Dr. Marivic Torregosa, College of Nursing and Health Sciences, and Dr. Barbara Hong, University College, share their life stories and the challenges they've had to overcome as women to reach their positions of leadership.
Cinema
Hidden Figures (2016)
The Miracle Worker (1962)
RBG (2018)
Amelia (2009)
Betty & Coretta (2013)
Readings
Becoming
by Michelle Obama
Little Women, Louisa May Alcott
Educated: A Memoir, Tara Westover
The Handmaid's Tale, Margaret Atwood
My Own Words, Ruth Bader Ginsburg