Loaner Laptop Program
Need a laptop?
Be a part of the initiative that reaffirms Texas A&M International University's commitment to student success!
We understand these are challenging times and want to make sure students have access to the tools they need to succeed. TAMIU is assisting students who lack computer access with a no-cost Loaner Laptop Program.
Through this program, students can access a Dell Latitude 3410 laptop with a 14" display, camera, and microphone. The devices are pre-loaded with software suitable for TAMIU classes through online and cloud connectivity and can be loaned on a semester-long or year-long basis.
To qualify for the program, applicants must complete a simple online questionnaire, contract, and acknowledgement. 
Applicants must be current TAMIU students, enrolled in at least 6 credit hours, and be fully paid for the semester of enrollment to be eligible. Students must be cleared of any financial aid holds to receive their laptop and should note that a loaner laptop hold will remain on their student account until the laptop is returned.
Online applications can be accessed below.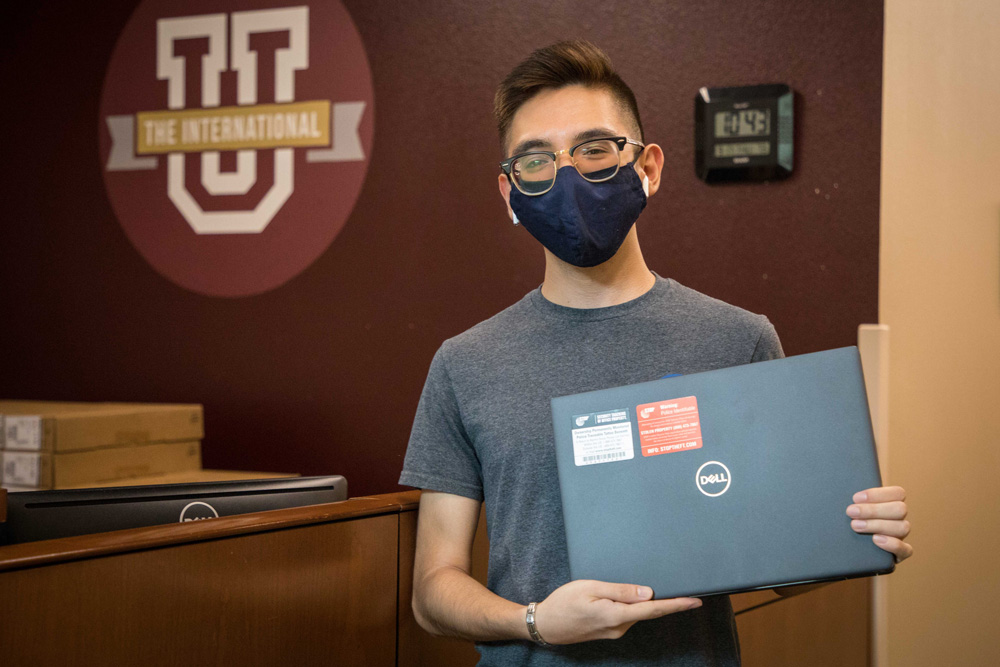 Frequently Asked Questions
---
Contact the Office of Outreach & Pre-College Programs
956.326.2700 | outreach@tamiu.edu
Senator Judith Zaffirini Student Success Center, Suite 222
5201 University Boulevard, Laredo, Texas 78041