Success Stories
Reading the Globe (RTG) Ambassadors are going beyond! Learn how RTG makes a world of difference to our students. 
Average GPA of RTG Ambassadors
3.42
Graduation Rate
85% in six years
Study Abroad Rate
27% of RTG ambassadors study abroad compared to 1-3% of general student population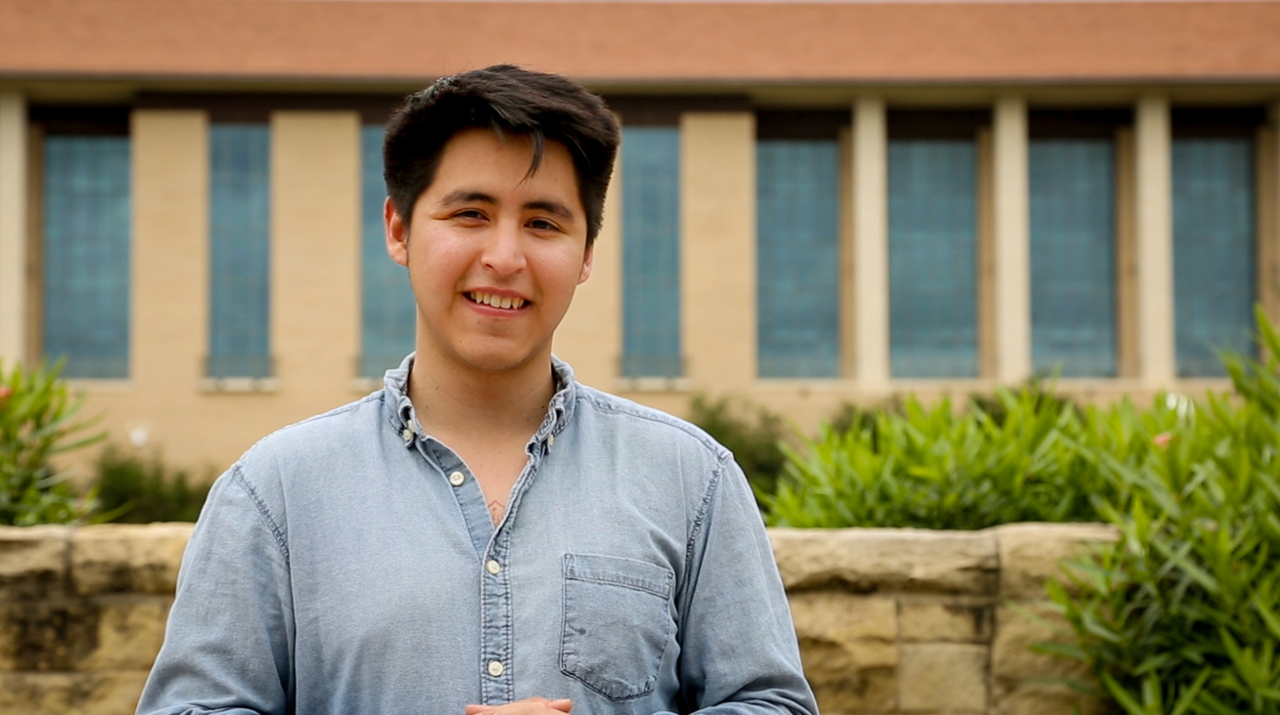 Julio Obscura
Reading the Globe Ambassador 2009
From Reading the Globe to Telling Global Stories 
Julio Obscura traveled to Ghana in Western South Africa for the common read "A Long Way Gone" by Ishmael Beah during Fall 2009.  
Julio was featured in
TAMIU's 2019 Annual Report,
where he shared his proudest accomplishment of his time at TAMIU: 
I had a full circle moment: My freshman year (2009) I had the opportunity to be a TAMIU Reading the Globe Ambassador in the country of Ghana. During our time in Ghana we passed by Jubilee (the presidential palace) where I was told I couldn't take photos. Ten years later, I traveled back to Ghana -- this time as an official photographer to Speaker Nancy Pelosi -- to document the historic trip during the year of return. During this visit we were welcomed to Jubilee and I was the only photographer allowed to take photos at the building where I was once told I couldn't take photos. This has been one of my most meaningful accomplishments.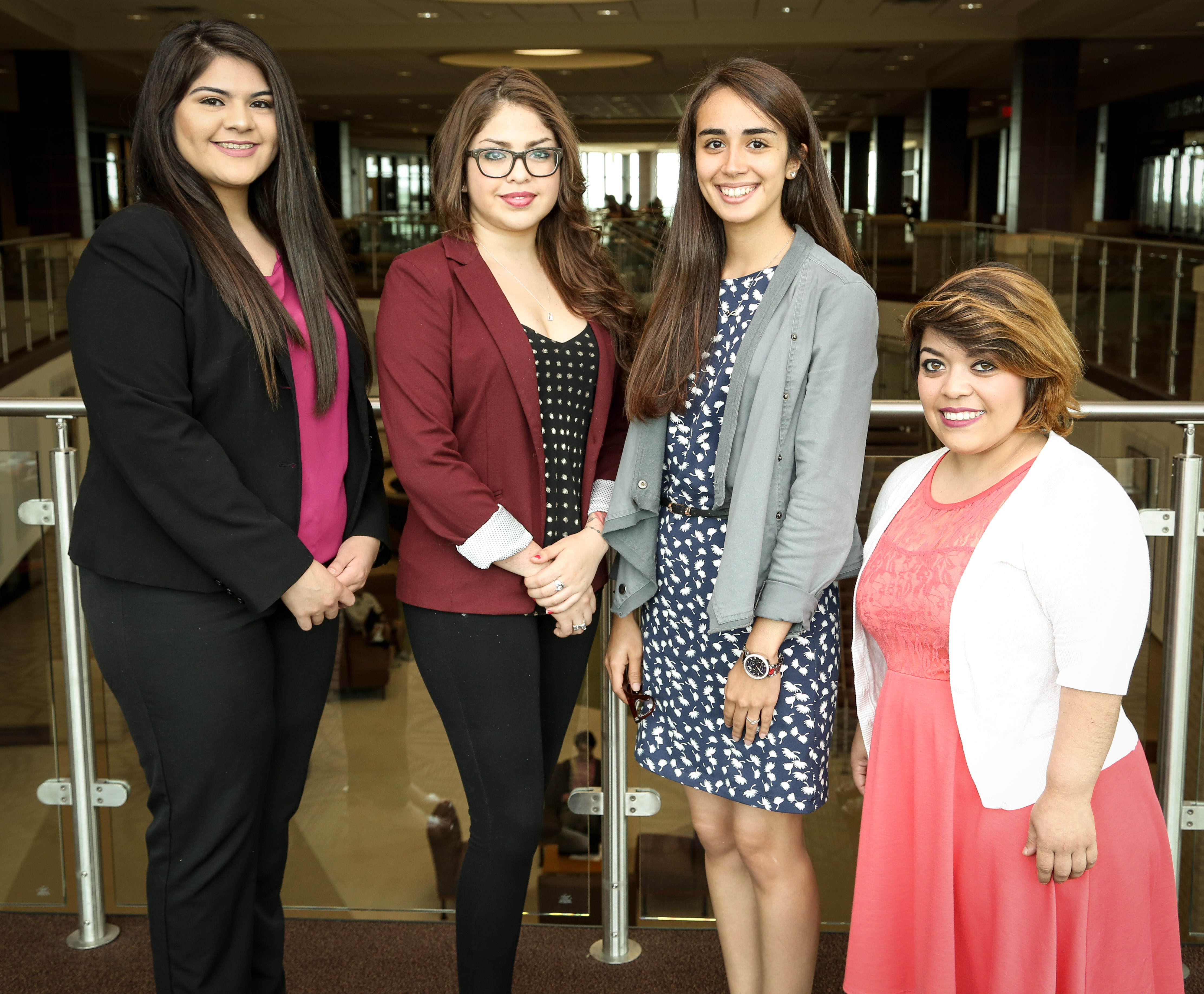 Alexa Vazquez 
(pictured third from left)
Reading the Globe Ambassador 2013
RTG Ambassador Awarded the Benjamin A. Gilman International Scholarship
Alexa Vazquez traveled to Africa during Fall 2013, for the common read "Kaffir Boy: The True Story of a Black Youth's Coming of Age in Apartheid South Africa" by Mark Mathabane.

Due to her RTG traveling experience, Alexa continued to engage in study abroad programs during her time at TAMIU. In 2016, she was one of four students who received the prestigious Benjamin A. Gilman International Scholarship, sponsored by the U.S. Department of State's Bureau of Education and Cultural Affairs. Alexa studied abroad in Spain, where she learned about teaching diverse student populations. Upon graduation, Alexa was one of four distinguished student scholars for the Spring 2017 commencement ceremony, representing the College of Education.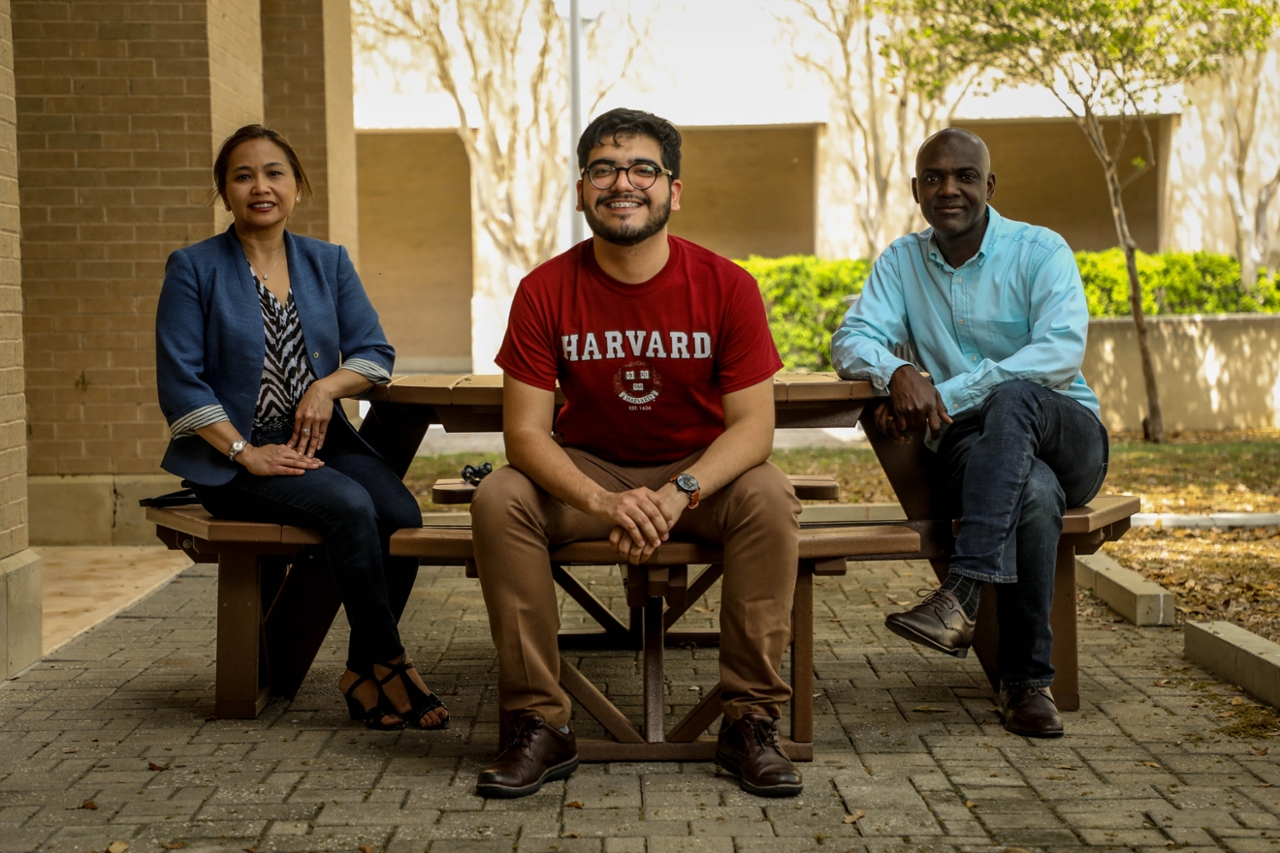 Erick Vazquez
Reading the Globe Ambassador 2015
RTG Ambassador ACCEPTED TO HARVARD UNIVERSITY'S DOCTORAL PROGRAM IN CHEMICAL BIOLOGY


Erick Vazquez traveled to India in Spring 2016 as part of the common read "A Long Way Home" by Saroo Brierley. 

After Erick enrolled at TAMIU, he realized that there were many opportunities on campus. One of these opportunities was the Reading the Globe program! Erick continued engaging with campus programs including research, and upon graduation was accepted to Harvard University's Doctoral Program in Chemical Biology 
Nelly Salazar
Reading the Globe Ambassador 2016
STudent Respondent Fall 2019
Nelly Salazar traveled to South Korea and China in Spring 2017 as part of the common read "In Order to Live: A North Korean Girl's Journey to Freedom" by Yeonmi Park.

Nelly was selected as the student respondent for the Fall 2019 ceremony, representing University College due to her dedication to her academic studies. She graduated with a Bachelor of Arts in Multidisciplinary Studies with concentrations in English, History, and Philosophy. During her time at TAMIU, Nelly was the recipient of numerous TAMIU scholarships and honors, including the B. P. Peggy Newman Scholarship, the Student Success Scholars Scholarship and the Outstanding Student Researcher Award. She received a Certificate of Leadership for her involvement in the Advising and Mentoring Center as a first-year student success mentor, and appeared on the Honor Roll and Dean's List.