Supplemental Instruction

What is Supplemental Instruction? 
Supplemental Instruction (SI) is geared to assist students succeed in historically difficult courses, integrating "what to learn" with "how to learn" through FREE weekly SI sessions.


These sessions are led by trained SI leaders who have mastered course content in previous semesters and use collaborative activities to foster student success. Students are encouraged to attend as many as they would like; moreover, statistics show on average that the more students attend SI, the better their grades
Benefits of regularly attending SI:
improve your grades by one-half to a full letter grade
learn effective study and time management skills
review relevant material before quizzes and exams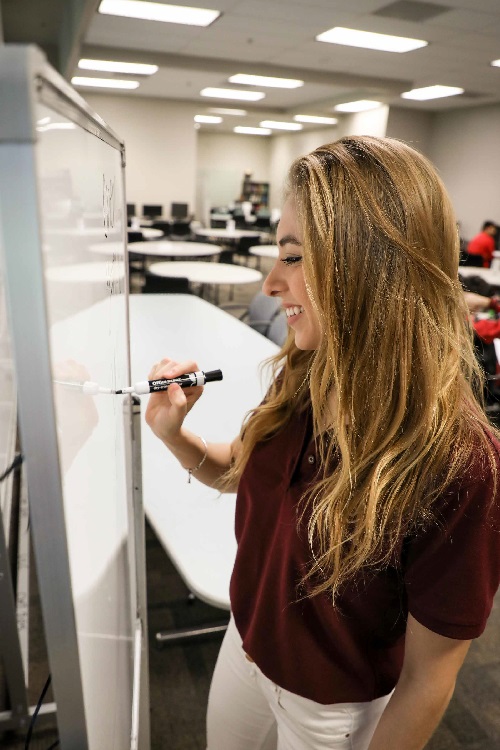 How do I know if SI is offered in my course?
An SI Leader will introduce SI to your class the first week of the semester; in addition, the SI Leader will make regular announcements and send messages through Blackboard. Keep an eye out for these messages as SI Leaders schedule special review sessions or change time to meet your needs!
You can also see the SI schedule per semester below. Check back periodically for changes and check your Blackboard Messages for updates from your SI Leader. 
If your class is not listed below, do not worry, you can visit our tutors for one-on-one tutoring!
For location, I see Blackboard Collaborate. What does that mean?
Currently, all SI sessions are being held virtually through Blackboard Collaborate. This is to ensure we are following CDC guidelines and practicing social distancing.
You will be able to attend the virtual SI sessions from the comfort of your home. Your SI Leader will share a Collaborate link via Blackboard messages. All you have to do is to connect at the scheduled times. During the virtual SI sessions, you can ask questions, work on problems, and chat with fellow classmates and SI Leader about course content.
Need help contacting your SI Leader, please email our SI Program Coordinator, Jennipher Ambrose, at
jennipher.ambrose@tamiu.edu
.
---
ACE - Academic Support 
Dr. Billy F. Cowart Hall 203 & 205
956.326.2884 & 956.326.4ACE (4223)
academicsupport@tamiu.edu 

Monday-Thursday: 8 a.m. - 8 p.m.
Friday: 8 a.m. - 5 p.m.
Saturday: 12 - 4 p.m.
Sunday: 12 - 6 p.m. 

ACE - Advising & Retention
Senator Judith Zaffirini Student Success Center 222
956.326.2886
advising@tamiu.edu  

Monday - Thursday: 8 a.m. - 6 p.m.
Friday: 8 a.m. - 5 p.m.
Saturday: 10 a.m. - 12 p.m.