Multidisciplinary Studies Degree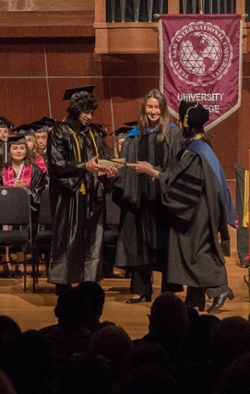 University College Graduate

The Bachelor of Arts in Multidisciplinary Studies is designed for students who have diverse academic interests and prefer to opt for fewer hours in three areas rather than a single major or a major/minor option. It requires 15 semester credit hours (SCH) in each of the three areas along with a capstone course that requires students to use these areas of studies in a concentrations' internship. Besides the core curriculum, students will be able to take 24 hours of course electives and 6 hours of study abroad or foreign language courses to complete their degree.
Marketable Skills
The MDS degree can provide you with the following skills:
Analytical mindset
Critical thinking
Cross-cultural understanding
Data collection and analysis
Decision making
Deducting and logical reasoning
Effective listening
Interpersonal communication
Prioritizing
Problem solving
Public speaking and leadership
Researching methodologies
Teamwork
Time management
Bachelor of Arts in Multidisciplinary Studies Catalog Information
Eligibility Requirements
Must be fully admitted to Texas A&M International University 
Must meet with AMC Advisor to select areas of concentration 
Must maintain a minimum GPA of 2.0 
---
Congratulations to our MDS Graduates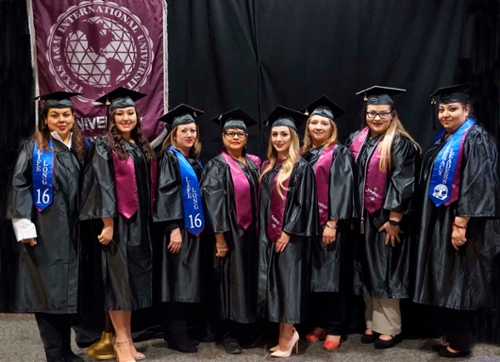 Isela Yvette Dominguez, Llana Iliana Ellington, Flora Elema Gamez, Cristina Garcia, Erica A. Gonzalez, Melissa Michelle Gonzalez, 
Leslie Guerra, Kimberly Janette Jalomo, Maria Teresa Rodriguez, Martha Gloria Rodriguez, Yesenia Salazar, Hilda Lizette Sanchez, Tanya Alejandra Treviño, Mara Eleonora Verino 
---
---
For more information, please contact Dr. Kristen Standage (kstandage@tamiu.edu) or Ms. Lucia Maldonando (lucia.maldonado@tamiu.edu), call (956) 326-2886, or visit the Advising and Mentoring Center located in Senator Judith Zaffirni Student Success Center 222.