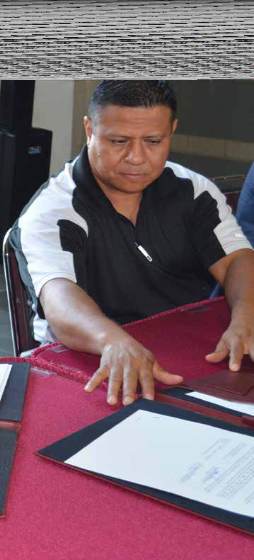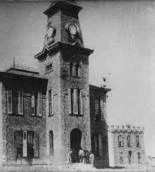 You've seen it yourself…garage sales cluttered with
fading old family photos that no one claims, making their
way into the day's trash — memories soon gone. It can
happen to cities too…especially growing cities without an
archival infrastructure to properly preserve the past for the
That's NOT going to happen to Cotulla's memories.
While growing boisterously, its leaders are safeguarding
their past for the future in TAMIU Sue and Radcliffe Killam
Library Special Collection and Archives.
Cotulla and TAMIU officials agreed this year that
the University is the custodian of the Cotulla Archives,
providing for their protection and accessibility.
This agreement has special meaning to TAMIU
president Dr. Ray Keck, himself a Cotulla native, and his
friend and now Cotulla Mayor, José Javier García.
"History is so easily lost in our fast-paced world;
ownership changes and history is lost forever," Dr. Keck said.
Cotulla Mayor García noted humorously that Cotulla is
finally visible, in part due to Eagle Ford Shale development.
"The only visible sign of Cotulla from the highway used
to be our courthouse. Now, we have a skyline with hotels and
businesses everywhere. We're very happy that our past will be
protected here. We look forward to future students writing about
Jeanette Hatcher, TAMIU's Special Collection librarian, called
the growing Collection an important research resource.
"It's dedicated to housing a diverse collection focused on the
powerful history of Laredo and the region. You'll find everything from
personal, family and regional histories to photographic collections of
Guerrero Viejo, which no longer exists," she noted.
"It's a treasure for researchers," she concluded.
Contact Hatcher at 956.326.2404, email jhatcher@tamiu.edu or visit
offices in the Sue and Radcliffe Killam Library.