A. R. Sanchez, Jr. School of Business
O u r M i s s i o n
The mission of the A.R. Sanchez, Jr. School of Business is to provide high-quality professional and internationalized education to undergraduate, masters-level, and doctoral students.

To accomplish this mission, we: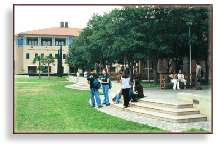 Deliver quality education to students increasing their analytical reasoning, ethics, communication, and leadership skills


Support faculty for research, teaching, and service


Encourage a culture of continuous improvement
We serve the Texas border region, the state of Texas, national, and international communities.
* Approved by Faculty vote on April 2, 2009
* Reaffirmed by Faculty vote on February 19, 2010
O u r V i s i o n
The A. R. Sanchez, Jr. School of Business aspires to be The International School of Business where students are provided with an excellent international educational experience, we produce high quality research, and we are looked upon as the preferred academic partner to work with business and government leaders in Texas, the Border Region, and the Western Hemisphere in addressing important global economic issues.
O u r C o r e V a l u e s
Value Driven Inspired by our cultural and organizational values, including integrity, diversity, and collegiality.


Academic Excellence High quality academic programs, research, teaching, and service.


Leadership Influencing people and organizations to be agents of change for the betterment of others.


Openness - Transparency in all decision-making processes and in all dealings with our stakeholders.


Respect Acknowledging and valuing the qualities, thoughts, and opinions of others.
M i s s i o n G o a l s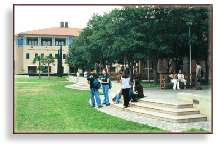 Goal 1: Recruit, Retain, & Graduate High Quality Undergraduate and Graduate Students.


Goal 2: Faculty and Staff: Provide a collaborative educational environment that supports faculty and staff initiatives of the A.R. Sanchez, Jr. School of Business.


Goal 3: Teaching and Learning: Enhance the educational environment by promoting excellence in teaching and learning.


Goal 4: Research : Strengthen and expand faculty research and scholarship to address regional, national, and global issues.


Goal 5: Service : Improve the quality of life for citizens and residents of the South-West Texas region, the State of Texas, and the national and international community by providing service and outreach activities.


Goal 6: Identify, obtain and develop, and retain human, financial and physical resources to promote growth and efficiencies.


Goal 7: Internationalization Develop teaching, research, and service programs to build and enhance the internationalization of the A.R. Sanchez, Jr. School of Business.
See our 2011-2015 Strategic Plan