A. R. Sanchez, Jr. School of Business
Menu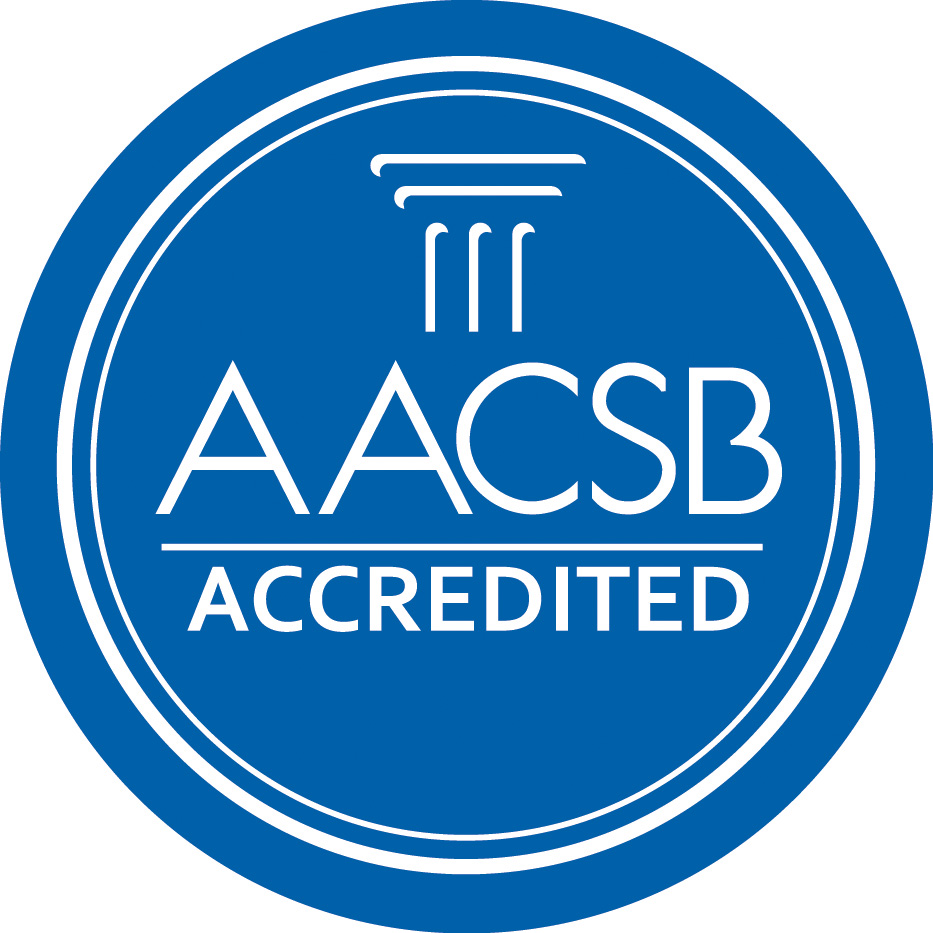 Texas A&M International University's (TAMIU) A.R. Sanchez, Jr. School of Business (ARSSB) is accredited by The Association to Advance Collegiate Schools of Business (AACSB International). AACSB Accreditation is the hallmark of excellence in business education, and is earned by less than five percent of the world's business programs.
Today, there are 716 business schools in 48 countries and territories that maintain AACSB Accreditation. "It takes a great deal of commitment and determination to earn and maintain AACSB Accreditation," said Robert D. Reid, executive vice president and chief accreditation officer of AACSB International, "Business schools must not only meet specific standards of excellence, but their deans, faculty, and professional staff must make a commitment to ongoing continuous improvement to ensure that the institution will continue to deliver the highest quality of education to students."
In commenting on the successful completion of its accreditation maintenance review, ARSSB Dean Steve Sears said the ARRSB is proud to be one of the business schools to have earned and maintained its accreditation status with AACSB International. "As a small business school with a doctoral program located on the Texas-Mexico border, we strive to provide our students with the best education possible," Dr. Sears said, "We feel that the quality of our programs has improved steadily over the years." Sears added that gifted faculty from all over the world, 40 of whom hold a Ph.D. and 18 holding the position of adjunct faculty, impart quality business education at the ARSSB.
The ARSSB, which honors Laredo businessman and philanthropist Antonio R. "Tony" Sanchez, Jr., provides undergraduate students with choices of two majors and five concentrations. Masters students are afforded three choices of graduate degree programs, including an MBA with three concentrations. Finally, the college also offers one doctoral degree with a Ph.D. in International Business Administration.
Complementing its traditional on-site classes, the ARSSB also offers online programs, including an MBA with a concentration in International Business that provides a choice between English or Spanish.. Currently, over 943 undergraduate, 292 graduate and 21 doctoral students are enrolled in the School. Students can enjoy unparalleled opportunities for internships, study abroad, and research opportunities in an area tightly focused on U.S.-México trade and commerce.

Discover the International U