Contact Information
Career Services Staff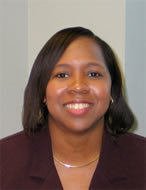 Cassandra L. Wheeler, Executive Director
cwheeler@tamiu.edu
B.S., Communications, Shepherd College
M.S., Public Administration, West Virginia University
M.S., Industrial Relations, West Virginia University
"As the Executive Director, I provide vision and leadership to the department, coordinating and supervising all activities and programs of the department."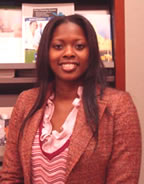 Celina M. Maniece, Director of Employer Relations
celinam.maniece@tamiu.edu
M.S. Ed, Workforce Education & Development, Southern Illinois University Carbondale
B.A., Psychology, Southern Illinois University Carbondale
"My role as the Director of Employer Relations is to establish and maintain employer relationships for the benefit of those seeking employment and or internship opportunities and serve as the primary source of recruiting and career information."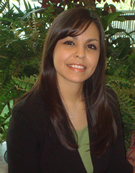 San Juanita Perez, Director of Student Relations
sanjuanita.perez@tamiu.edu
B.A., Psychology, Texas A&M International University
M.A., Counseling Psychology, Texas A&M International University
"As the Director of Student Relations, I provide career counseling services, which includes career exploration, administering assessments, résumé and cover letter reviews, and guidance."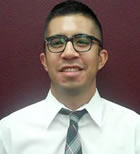 Jose (Joey) D. Valadez, Sophomore Career Counselor
josed.valadez@tamiu.edu
B.A., Biology, Texas A&M University
M.A., Psychology, Texas A&M International University
"As the the Sophomore Career Counselor, I provide career counseling services and personal assessments to help you learn about your personality and interestes. I can help you decide on a major and direct you towards the right career path.Click here to learn more about engaging activities with student support services during your sophomore year at TAMIU."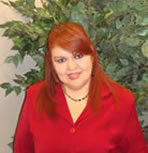 Josefina Valle, Staff Assistant
josefina.valle@tamiu.edu
A.A. Business Administration, Laredo Community College

"As the Staff Assistant for the office, I can answer questions you have about Dusty Works, such as creating job agents and updating your student employment appliation. I also help recruiters sign up for our job fairs."
Office of Career Services / Office of the Vice President for Institutional Advancement
Student Center 114 • Regular Hours: Monday thru Friday from 8:00 a.m. to 5:00 p.m.
Summer Hours: Monday thru Thursday from 8 a.m. to 6 p.m. • Fridays from 8 a.m. to 12 p.m.
TEL 956.326.HIRE (4473) • FAX 956.326.2259 • careerservices@tamiu.edu