Department of Psychology and Communication
Menu
Psychology
Bachelor of Arts in Psychology
Master of Arts in Counseling Psychology (thesis track) flyer
Master of Arts in Counseling Psychology (non-thesis track) flyer
Master of Science in Psychology (thesis track)
Two-year plan for undegraduate courses in Psychology
Two-year plan for graduate courses in the MS in Psychology
Two-year plan for graduate courses in the MACP
About the Master of Arts in Counseling Psychology (flyer)
Master of Arts in Counseling Psychology webpage
Communication
Bachelor of Arts in Communication (Established in 1998)
Bachelor of Arts in Communication and Spanish
Master of Arts in Communication-Thesis (Established in 2015)
Master of Arts in Communication-Non-Thesis
Flyer and Information M.A. in COMMUNICATION
Two-Year Plan for Undergraduate Courses in Communication
Two-Year Plan for Graduate Courses in Communication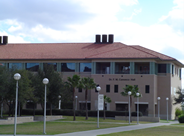 About Our Master of Arts in Counseling Psychology (MACP) Program

Our mission is to prepare you to become a licensed professional counselor or licensed psychology associate. The MACP program will prepare you to serve the mental health needs of communities and individuals from diverse backgrounds. You will also learn to use preventative strategies to promote mental health while responding sensitively to the special life issues in border communities.
Why Should You Come Here?

The MACP program at TAMIU offers a wonderful opportunity to work with Spanish-speaking populations given our geographical location as a border city with Mexico. Most of our faculty members are bilingual and we offer specialized training for those interested in obtaining a bilingual (Spanish-English) counselor certificate that includes terminology and applied training in Spanish. We are currently offering experiences to study abroad and practice your skills with diverse Spanish-speaking populations. In addition, TAMIU offers competitive assistantships, fellowships, and scholarships that can help you pay for tuition and living expenses while you focus on your studies full time.
About Our Faculty
Psychology faculty members have doctoral degrees and emphasize the wide range of subjects within the discipline such as School, Counseling, and Clinical Psychology as well as Counseling Education. You will find our faculty members open, available, and eager to help our students explore the fascinating world of human behavior, motivation, cultural responsive practices, development, cognition and memory. Our faculty has applied research opportunities where you could work with children, adolescents, adults, and families. Call our department office and ask to speak with one of our faculty members. You will be welcomed.
---
More information about TAMIU catalog offerings and other useful information can be located at:
Current student information page; College of Arts and Sciences (COAS) webpage; COAS degree page; and the Prospective student information page.
Grauate students should also consult the Graduate School for their handbook and any forms for admission, registration, financial aid, graduation, and other matters. Graduate students in PASR should consult with their program's Director if they have questions about admisison, comprehensive exams, thesis requirements and program handbooks.