Department of Psychology and Communication
Menu
Psychology
Bachelor of Arts in Psychology
Master of Arts in Counseling Psychology (thesis track) flyer
Master of Arts in Counseling Psychology (non-thesis track) flyer
Master of Science in Psychology (thesis track)
Two-year plan for undegraduate courses in Psychology
Two-year plan for graduate courses in the MS in Psychology
Two-year plan for graduate courses in the MACP
About the Master of Arts in Counseling Psychology (flyer)
Master of Arts in Counseling Psychology webpage
Communication
Bachelor of Arts in Communication (Established in 1998)
Bachelor of Arts in Communication and Spanish
Master of Arts in Communication-Thesis (Established in 2015)
Master of Arts in Communication-Non-Thesis
Flyer and Information M.A. in COMMUNICATION
Two-Year Plan for Undergraduate Courses in Communication
Two-Year Plan for Graduate Courses in Communication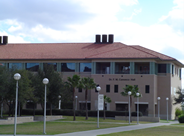 Psychology Graduate Awards: The graduate psychology programs now offer the

Car Rogers Client-Centered Therapy Award

for students in the MACP program who demonstrate outstanding mastery of theory-driven counseling and the

Wilhelm M. Wundt Graduate Student Research Award

for the MS degree. Both awards are designed to recognize outstanding graduate student contribution to therapy and research, respectively. For information on these awards please contact the program directors of the respective degrees. Awardee nomination and selection is made by a committee of academic faculty. Awards are given during the COAS Cording ceremony and will be noted on the student's academic transcript.
More information about TAMIU catalog offerings and other useful information can be located at:
Current student information page; College of Arts and Sciences (COAS) webpage; COAS degree page; and the Prospective student information page.
Grauate students should also consult the Graduate School for their handbook and any forms for admission, registration, financial aid, graduation, and other matters. Graduate students in PASR should consult with their program's Director if they have questions about admisison, comprehensive exams, thesis requirements and program handbooks.