Psychology
Bachelor of Arts in Psychology
Two-year plan for undergraduate courses in Psychology
Communication
Bachelor of Arts in Communication (Established in 1998)
Bachelor of Arts in Communication and Spanish
Two-Year Plan for Undergraduate Courses in Communication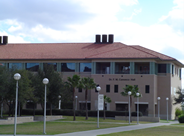 ---
More information about TAMIU catalog offerings and other useful information can be located at:
Current student information page; College of Arts and Sciences (COAS) webpage; COAS degree page; and the Prospective student information page.
Graduate students should also consult the Graduate School for their handbook and any forms for admission, registration, financial aid, graduation, and other matters. Graduate students in PASR should consult with their program's Director if they have questions about admission, comprehensive exams, thesis requirements and program handbooks.