Teacher Education at the Edge: Expanding Access & Exploring Frontiers


Call for papers and registration form opens October 1st
ICET Membership is required to register. Become a member here.
It's official! COED will play host to the International Council on Education for Teaching 62nd World Assembly in Summer 2018. Dean O'Meara, ICET President, is encouraging all to become a member and attend. The focus of this conference will be "Expanding Access & Exploring Frontiers in Education". We will be collaborating with the Teach to Lead initiative as well as ASCD and the Laredo Conventions and Visitors Bureau for this event.
We are excited and honored to bring this world-class conference to Laredo. Traditionally held abroad, the World Assembly will be held in the United States for the 5th time, and outside of Washington D.C. for the 2nd time in history.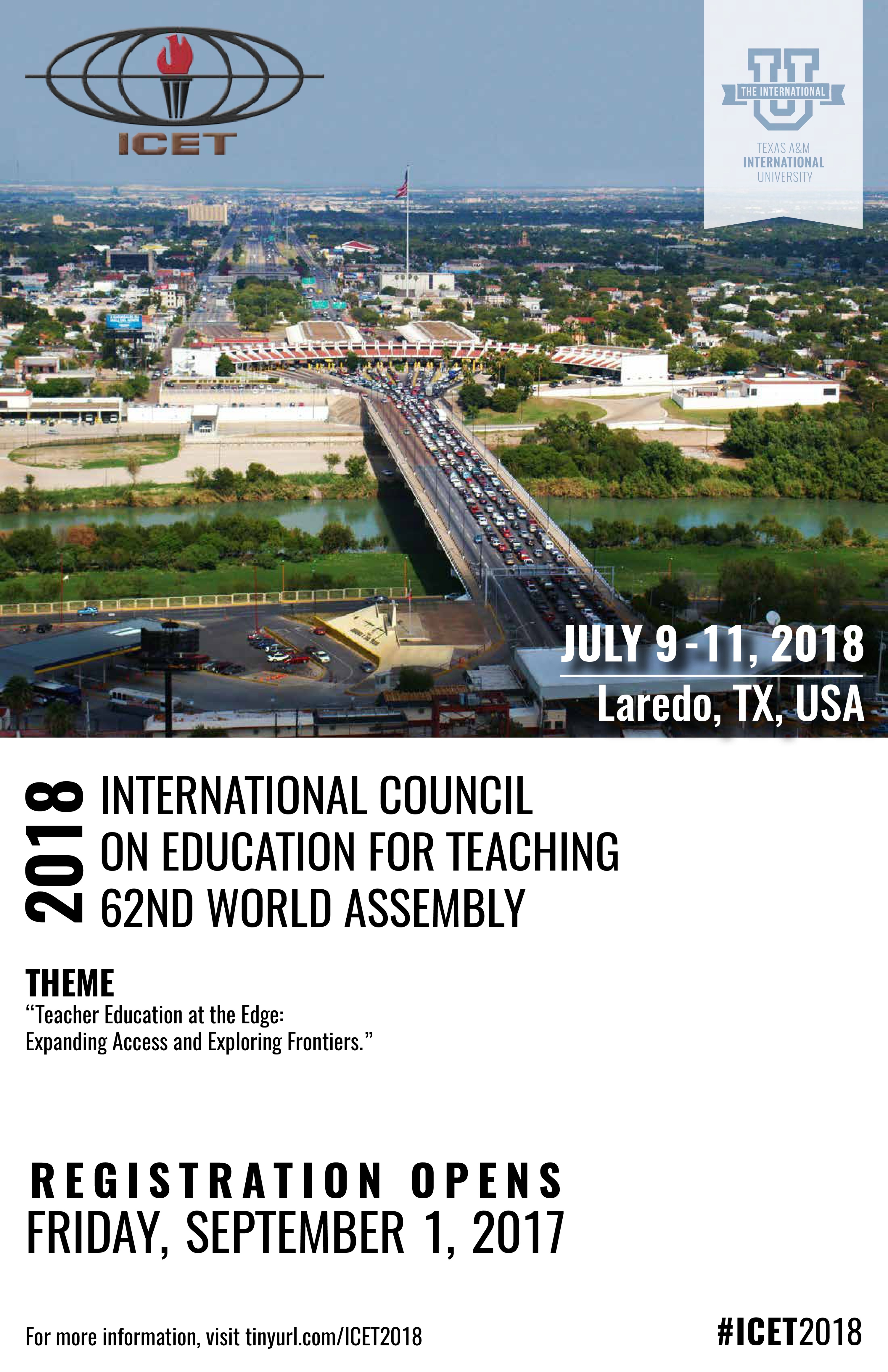 Learn more about Laredo