Saturday, August 19, members of the Feed My Starving Children Committee and the Human Rights Global Brigade for Panama, through the coordination of Dr. Tonya Huber of the College of Education, hosted two booths at the Laredo Farmer's Market. One booth was intended to promote awareness about child stunting and starvation to emphasize proper nutrition. The other allowed them to give back to the community through education with various activities for children to do.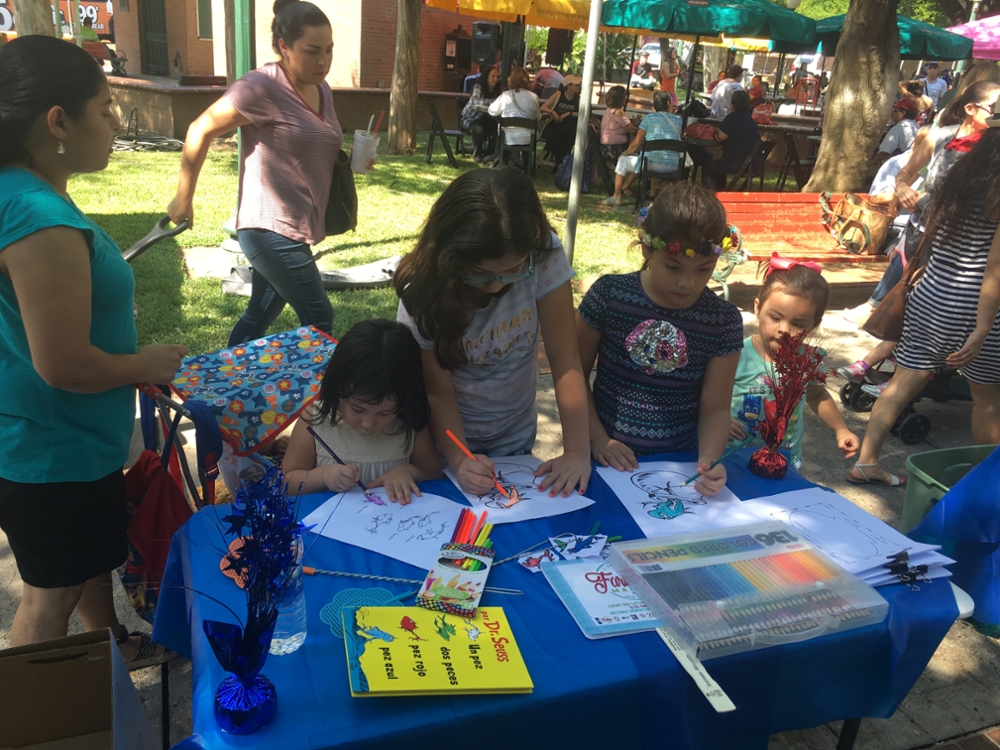 Local children engaged in several literacy activities which included a reading of the Dr. Seuss book "Un pez, dos peces, pez rojo, pez azul" (One fish, two fish, red fish, blue fish) followed by an activity "Donde está el pez? (Where is the fish?) which involved the children searching for 5 fish that were hidden behind other objects. Another activity involved children tossing balls into buckets. In addition, there were coloring worksheets for children to color that included numeracy skills by adding fish and fine motor activities by assisting a fish through a maze.

About 40 children attended the booth and several COED Graduate Students involved in this community project. Those involved were Mayra L. Hernandez, Alexa C. Vázquez, and Lorena P. Cestou.
8/22/2017

Melinda Lee Downie