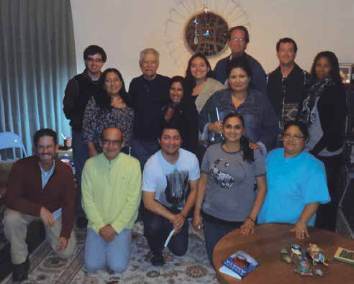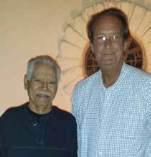 University's (TAMIU) A.R. Sanchez,
Jr. School of Business (ARSSB)
has maintained its business
accreditation from The Association
to Advance Collegiate Schools of
Business (AACSB International).
AACSB Accreditation is the
hallmark of excellence in business
education, and earned by less
than five percent of the world's
business programs. TAMIU joins
716 select business schools in
48 countries maintaining AACSB
ARSSB Dean Dr. Steve Sears
said the Sanchez School is proud
to be one of the business schools
to have earned and maintained its
"As a small business school
with a doctoral program on the
Texas-México border, we strive to
provide our students with the best
education possible," Dr. Sears
said, "We feel that the quality
of our programs has improved
steadily over the years."
Sears added that a gifted,
global faculty includes 40 holding
a Ph.D. and 18 adjunct faculty
members, all imparting world-class
International is the longest
serving global accrediting body
for business schools offering
undergraduate, masters, and
doctoral degrees in business and
Exploring Literary Inspiration, TAMIU Students
Visit Author Rudolfo Anaya in Albuquerque
This Fall, nine Texas A&M International University literature
students met with acclaimed author Rudolfo Anaya in Albuquerque,
N.M. and explored sites pivotal to his various novels.
Best known for his 1972 novel Bless Me, Ultima, Anaya is regarded
as one of the founders of the contemporary Chicano literature canon.
The author of over 24 books, he is a recipient of the National Medal of
Arts, American Book Awards and the New Mexico Governor's Award for
Dr. Manuel Broncano-Rodríguez, TAMIU professor and director of
English and Spanish programs, organized the trip.
Anaya, who prior to becoming an author was a schoolteacher,
fielded students' questions about his inspiration, writing regime, new
works and connections between his life and novels. During a dinner
with him, students also asked questions about his use of curanderas or
spiritual guides in his novels.
The author noted that much of the spirituality found in his novels
is universal, but that his writings also draw inspiration from Buddhist,
Greek, Roman, and Indian mythology and lore. He maintained that
making a connection across different
cultures is not only important in
literature, but also in the classroom.
TAMIU students also met Teresa
Márquez, creator of the Chicano/a
Literature Exchange and toured
Jemez Springs, El Santuario de
Chimayo, and Acoma, also known as
EXEMPL I F I Y I NG EXCE L L ENCE
TAMIU students are welcomed to the Albuquerque
NM home of legendary author Rudolfo Anaya.
TAMIU English instructor Bryan Cornelius meets the
author of Bless Me Ultima.