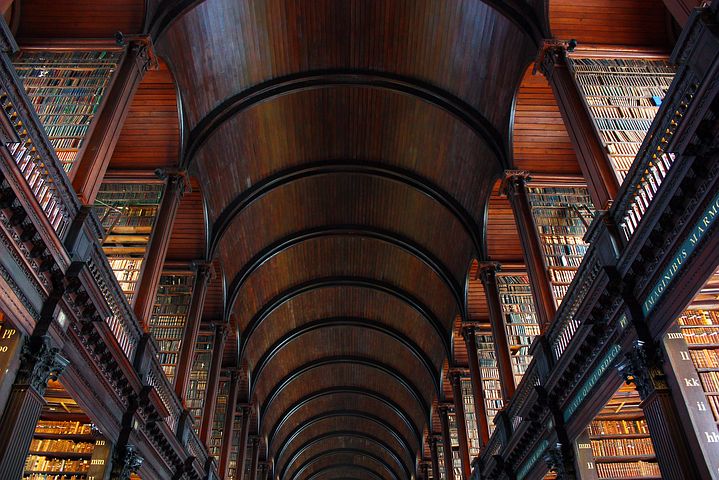 The cooperative and interdisciplinary Ph.D. in Hispanic Studies is offered by Texas A&M University (College Station), Texas A&M University (Kingsville), and Texas A&M International University (Laredo). It is a doctoral program grounded in a solid knowledge of the language, culture and literature of Spanish-speaking peoples, and is designed to meet the needs of selected students who enter the program with well-defined goals for their course of study. It consists of one curriculum and one set of over-arching educational objectives. Within the general framework of the curriculum, however, there are four concentrations, each of which overlap.
Every Ph.D. student must take a core of four courses that will introduce him or her to the various methods and resources for the study of Hispanic literature, language, culture and socioeconomic issues; the research and methodological skills necessary to conduct and present research; the linguistic variation of the Southwest; and the U.S. Latino/a literature(s). Once a student has chosen a particular concentration, she or he will be required to take 15 hours of courses in that concentration, and 18 hours of prescribed and free electives. The majority of the courses will be via distance education. 
The program permits a student to integrate the subject matter of different disciplines into a course of study relevant to her or his specific interests in the national and international Hispanic world. The program focuses on the transcultural and the transnational, as it explores the continuous interchanges between Spanish-speaking countries on both sides of the Atlantic, as well as their interaction with other cultures and languages worldwide.
Why Should You Come Here?
Texas A&M International University offers a unique environment for studying Spanish. This institution not only provides a solid academic foundation but also promotes a culturally diverse atmosphere. Since the majority of Spanish graduate students and native or heritage speakers of Spanish, you have the opportunity to engage in discussion that focuses on content and learning rather than solely on language skills; consequently, your search for knowledge consists of exciting and interactive learning experiences.
You can earn a Ph.D. without leaving Laredo. Furthering your education at Texas A & M International University is the gateway to discovering two worlds encompassed in a one-of-a-kind ambience.
Admission Standards
Admission to the doctoral program will be predicated on several factors: (1) a completed master degree in Spanish or Hispanic Studies or in a related area. With a minimum grade point average of 3.2; (2) demonstrated oral and written proficiency in Spanish; (3) the Graduate Record Examination (GRE); (4) at least three letters of recommendations; (5) the student's goals and career interests as stated on the application form; and (6) the availability of faculty members who are qualified to direct the student's program of study. Admission will be consistent with House Bill 1641.
Alternatively, students holding an appropriated baccalaureate degree (including a minimum of 12 hours in Spanish at the advanced undergraduate level) could be admitted to the program under same criteria 2-6 outlined above. These students will need to complete an additional 30.0 hours at the graduate level.
Doctorado en Estudios Hispánicos
Sobre nuestro programa:
El programa doctoral cooperativo en Estudios Hispánicos  es ofrecido por Texas A&M University (College Station), Texas A&M University (Kingsville) y Texas A&M International University (Laredo). Es un programa interdisciplinario y cooperativo y se funda en un sólido conocimiento de la lengua, la literatura y la cultura en español. Está diseñado para satisfacer las necesidades de un grupo selecto de estudiantes que entran al programa con unas metas claras sobre sus estudios de posgrado. Consiste de un grupo de materias curriculares, así como de objetivos educativos de disciplinas afines. Dentro del marco general del currículo,  se ofrecen cuatro concentraciones.
El estudiante debe tomar cuatro cursos básicos que le permitirán acceder a los distintos métodos y recursos del estudio del mundo hispano en las áreas de literatura, lengua, cultura y aspectos socioeconómicos.  Asimismo, el estudiante desarrollará las habilidades de investigación y de metodología necesarias para ser un buen académico. También entrará en contacto con la variedad lingüística del Suroeste estadounidense, así como con las literaturas de los latinos de los Estados Unidos. Después de que el estudiante seleccione una concentración en particular, deberá cumplir con 15 horas de cursos de esa concentración y con 18 horas de clases afines.
Este programa permite que el estudiante integre el objeto de su estudio en diversas disciplinas, ampliando su curso de estudio hacia los intereses específicos del mundo hispano en los ámbitos nacional e internacional. El programa se centra en lo transnacional y transcultural, pues explora el intercambio continuo entre los países de habla hispana en ambos lados del atlántico, así como la interacción con otras culturas y lenguas del mundo.
¿Por qué tomar el programa en esta universidad?
Texas A & M International University ofrece un ambiente único para el estudio del español. Esta institución no sólo otorga una formación académica sólida, sino que promueve un ambiente de diversidad cultural relevante. Puesto que la  mayoría de los estudiantes de español  de posgrado son hablantes nativos o tienen el español como lengua materna, esta universidad ofrece la oportunidad de discusiones, debates y estudios en los que usted se puede enfocar en el contenido y el aprendizaje de la disciplina y no limitarse al solo desarrollo de habilidades lingüísticas. En consecuencia, la búsqueda del conocimiento en la concentración seleccionada se convierte en una experiencia más emocionante e interactiva.
Usted puede obtener su doctorado sin salir de Laredo porque Texas A & M International University es la puerta de entrada para descubrir un ambiente único que abarca dos mundos.
Criterios de admisión
La admisión al programa doctoral comprende seis factores: (1) Haber concluido los estudios de maestría en literatura hispánica, española o en estudios hispánicos o en áreas afines (humanidades) con un promedio mínimo de 3.2; (2) demostrar un desempeño oral y escrito del español; (3) cumplir con el examen conocido como GRE (Graduate Record Examination); (4) al menos tres cartas de recomendación; (5) en la solicitud se debe advertir claramente las metas e intereses del solicitante y, por último (6), la disponibilidad del profesorado para dirigir el proyecto que el estudiante ha manifestado en la solicitud. La admisión se ajusta y da cumplimiento a la Ley 1641 aprobada por el congreso del Estado de Texas.
Los estudiantes que hayan obtenido una licenciatura (que incluya un mínimo de 12 horas en estudios hispánicos, literatura, lingüística, etc) podrán ser admitidos en el programa bajo los mismos criterios de los 6 puntos ya mencionados. Estos estudiantes necesitarán completar 30 horas adicionales a nivel de posgrado.
Dr. Irma Cantú
Assistant Professor of Spanish
In site coordinator