Skip to content
Become a Partner for Academic Civic Engagement!


The Civic Engagement (CE) Certificate is designed to inspire you to get involved in the community and make a difference by applying coursework into real life challenges. Through the certificate you can apply your academic skills in civic engagement activities.


Enhance your degree with practical experience and in-class learning on civic engagement. The certificate provides you with the opportunity to engage and network with local community partners and create positive change.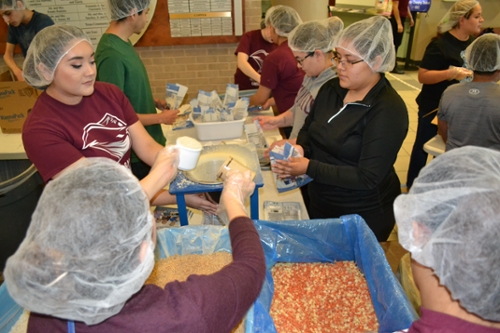 The goal of this four-course certificate program is to raise awareness of current local, national, and global issues that affect our everyday lives and engage in civic action.

Civic engagement is a sense of responsibility towards one's community. Through civic engagement, individuals—as citizens of their communities, their nations, and the world—are empowered as agents of positive social change for a better world (Jacoby, 2009).
Examples of civically engaged projects:
Hosting a voting fair
Volunteering in a soup kitchen
Participating in clean-ups for city events
Designing an awareness campaign on the risks of bullying in social media
Serving on your neighborhood association



The goal of our program is to identify and work with your community to solve a problem or interact with institutions that represent our democracy. Join the certificate program and become a Partner for Academic Civic Engagement!

Service-Learning Center
Senator Judith Zaffirni Student Success Center 223 |  (956)326-3135 |  servicelearning@tamiu.edu |  @txamiu.servicelearning