City University of Hong Kong
---
University Information
Location: Hong Kong
Program Type: Exchange
Duration: Summer, Semester or Year
Academic Areas: Business Administration, Communication, Social Sciences, Sciences
Academic Level: Undergraduate
University Website
---
Academic Calendar & Courses
Fall Semester
Orientation Dates: Mid-August
Start of Semester: September  - December
Spring Semester
Orientation Dates: Early January
Start of Semester: January - May
CityU offers a wide variety of courses in English. For a list of courses, visit this link.
---
Application Requirement & Deadlines
Request nomination to exchange institution by IE
Passport copy
1 passport size photo
Official Transcripts
Course/module preference
Health insurance card - Purchased through IE
---
Housing
CityU has on-campus housing. However, on-campus housing is not guaranteed due to limited availability. Students interested in on-campus housing may submit their housing request along with their exchange application.
---
Program Cost
Students participating in an exchange program with a partner institution will pay TAMIU tuition and fees. Room and board is paid to the host institution, if applicable, or to the housing facility. Students are required to purchase CISI insurance through IE. For information about insurance contact IE or visit CISI.
---
Financial Aid & Scholarships
Students may use financial aid and scholarships to pay for their exchange program. The following must be completed:
Complete and submit FAFSA application by the appropriate deadline

IE will provide a Study Abroad Budget to the Office of Financial Aid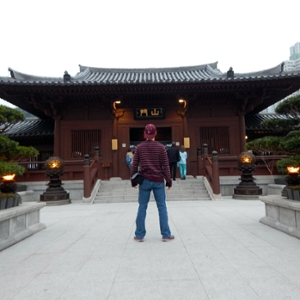 Luis Garza Spring 2016
Hong-Kong offers a beautiful balance of modern technology and cultural history. A new adventure ranging from mountain climbing to relaxing at a beach is just around the corner of a bustling city of humble locals. So if you would like a diverse region for every type of occasion, Hong-Kong is perfect for you.
---
Copyright 2018 Texas A&M International University
5201 University Boulevard - Laredo, TX 78041
Phone 956.326.2001